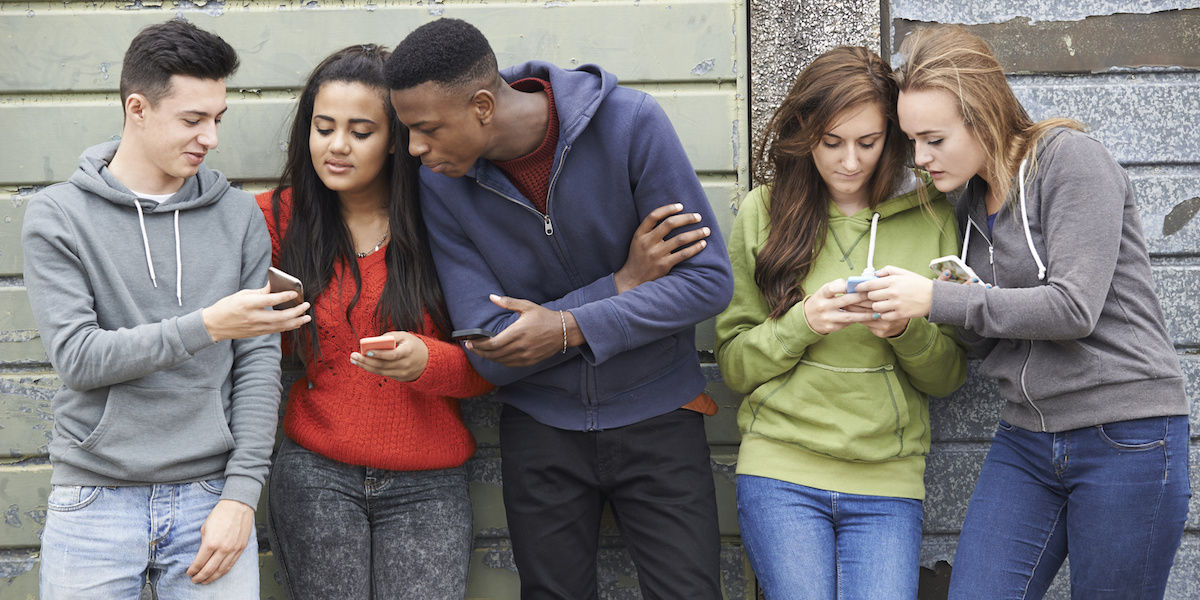 *The following is excerpted from an online article posted on Time.
When Common Sense surveyed roughly a thousand teenagers about their habits back in 2012, most of them said that their favorite way to communicate with friends was "in person." Fast forward six years, and face-to-face communication has apparently lost its youthful sheen.
Most teens now say their favorite mode of communication is texting (35%), according to a new survey released Monday from Common Sense, a children's and media advocacy organization. Compared to 2012, much higher proportions selected social media (16%) and video chatting (10%), while less than one third said they prefer chatting with friends face-to-face.
Researcher Vicky Rideout, who worked on both reports, suggests that the findings could mean that Americans are "beginning to see some kind of fundamental shift in how we interact with each other." While that might raise red flags — particularly for anyone born before the founding of Google — Rideout also notes that teenagers reported that technology is having positive effects on their lives.
The main focus of the report, which is based on responses from 1,141 13- to 17-year-olds, was social media usage. When asked about how using social media makes them feel, around one-in-five teens said that it had effects like making them feel more popular and more confident, as well as less lonely and less depressed. A very small percentage said the opposite. "Even the most depressed teens are likely to say that social media makes them feel better," Rideout says.
About one-third of respondents said that they never, or hardly ever, put their phones away when visiting family, doing homework or having a meal with someone. An even higher proportion (55%) say that their phones are almost always out when they're spending time with friends.
Today's teenagers report using social media more frequently than teens did six years ago. Back then, about one-third said they used it more than once day; now more than two-thirds do. That shift has no doubt been aided by the increased rate of smartphone ownership among the younger set. Nearly 90% of teenagers now say they have a smartphone, compared to 41% who said so in 2012. Many young people (72%) also believe that tech companies manipulate users in order to get them to spend more time on their devices, according to the survey.
The report also provides hard numbers to back up the observation that teenagers are pretty over Facebook. Nearly 70% said that platform was their "main social media site" in 2012. Now just 15% do. Instead, more than 40% say their go-to platform is Snapchat, which was launching around the same time the last survey was put in the field.
Source: Time
http://time.com/5390435/teen-social-media-usage/
Find more culture news on HomeWord's Culture Blog, named in 2016, 2017 and 2018 as one of the top 50 culture blogs on the planet!