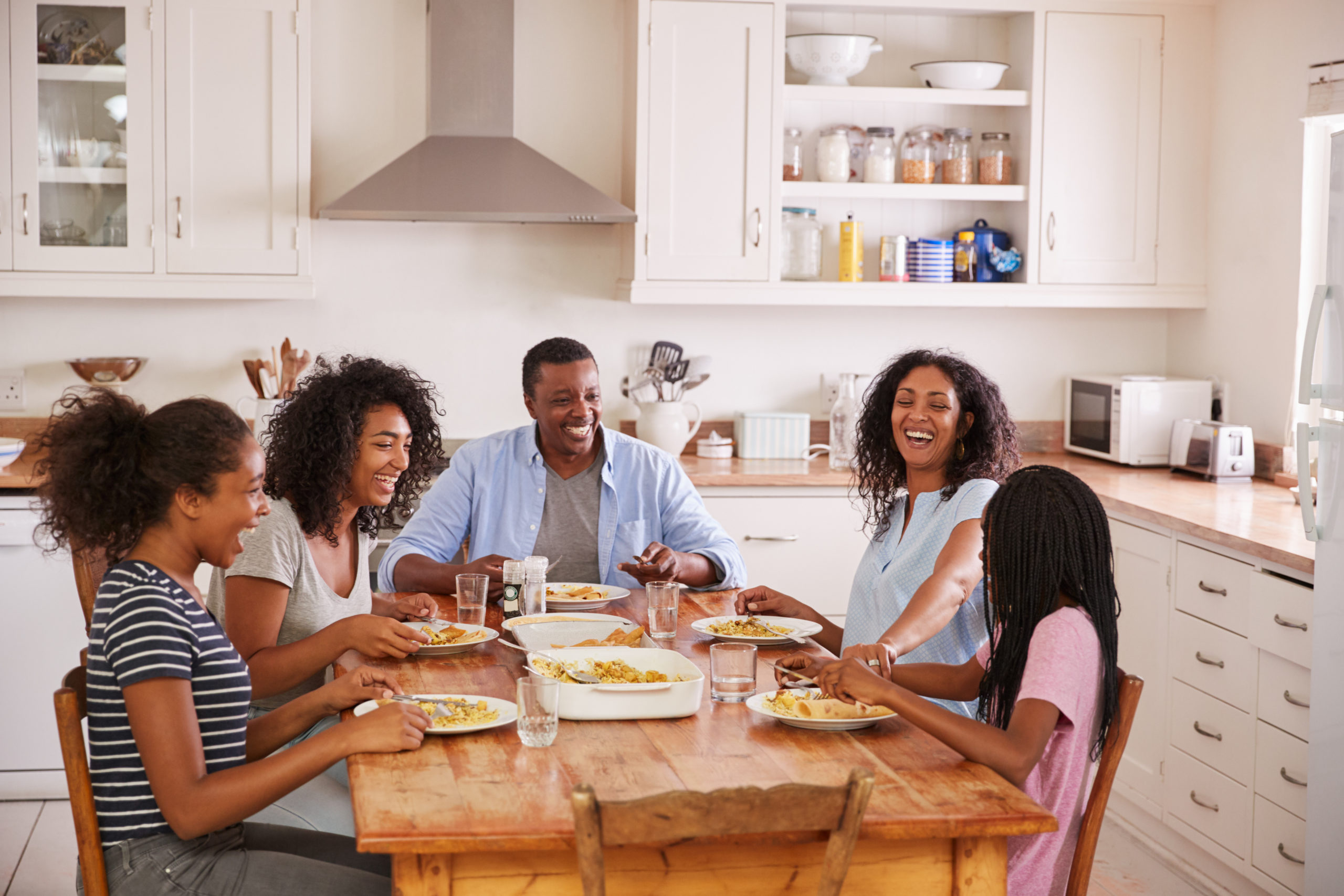 It's such a crazy time for all of us. Families are feeling the stress and yet, for many of us, we have more time to have meaningful conversations. I wanted to give you five different faith conversations you could have with your family. All research tells us that when families have healthy faith conversations in the home, the kids stay engaged in their faith when they get older. So maybe one or more of these conversations would help with your family. The one principle I would live by is K.I.S.S. This stands for Keep It Short and Simple…and have some fun at the same time. Who knows, maybe this could become a healthy weekly habit once life gets back to normal.
Faith Conversations with Family
• Affirmation Bombardment
And let us consider how we may spur one another on toward love and good deeds. Let us not give up meeting together, as some are in the habit of doing, but let us encourage one another and all the more as you see the Day approaching. Hebrews 10:24, 25
Give words of affirmation and encouragement to each family member one at a time. Some families like to write out three positive encouraging words about each person, share them verbally, and then give the person the papers when finished.
• Thank Therapy
Give thanks in all circumstances for this is God's will for you in Christ Jesus.
1 Thessalonians 5:18
Have each family member write out 10 reasons why they are thankful and then share their reasons for thankfulness with each other.
• Confession of Sin
If we confess our sins, he is faithful and just and will forgive us our sins and purify us from all unrighteousness. 1 John 1:9
According to this scripture, as we confess our sins God forgives us and absolutely cleanses us from that sin. Take a moment to have each family member write out on a piece of paper (privately) their sins that come to mind. Have them fold up the paper and place them in a safe container. Then burn the papers to signify that God forgives our sins and wipes our slate clean.
Have each family member pray a prayer of thanksgiving for the forgiveness of sin.
• The Encouragement Project
A new command I give you: Love one another. As I have loved you, so you must love one another. John 13:34
As a family, choose someone who needs a little encouragement and come up with an idea to bring joy to someone else's life. Our family decided to write notes of encouragement to a woman who had lost her husband a year earlier.
• Rock of Remembrance
Read these scriptures. What do they say about God? How does this apply to your life?
He is the Rock, his works are perfect, and all his ways are just. A faithful God who does no wrong, upright and just is he. Deuteronomy 32:4
The Lord is my rock, my fortress and my deliverer; my God is my rock, in whom I take refuge. He is my shield and the horn of my salvation, my stronghold. Psalm 18:2
Many references in the Old Testament show that when the people of Israel had an encounter with God, they would build an altar of rocks to remember God's presence. Have each family member find a rock and then use the rock as a significant commitment to God. Some people use the rock as a way of giving over to the Lord a specific fear or sin. Place the rock in a visible place as a way of remembering this special commitment and time with God.
• Jenna and Her Non-Christian Date*
For teenage conversation
Jenna has been raised in a Christian home all her life. She thinks her parents are "some of the strictest parents in the world." Now that she is 16 years old, they are finally giving her the opportunity to date but the last conversation with them really bugged her. A very nice-looking guy came to pick up Jenna to take her to a high school basketball game and then to the dance after the game in the school gym. He was very polite to Jenna's parents and got her home right on time. The next day Jenna's mom asked Jenna if her date was a Christian. Jenna immediately got defensive and told her mom that it was none of her business and that he might not be a Christian, but he was very nice and that she liked him a lot.
That evening Jenna's mom and dad sat down with her after dinner and said, "We want you to know we believe it is biblically correct for Christians to date only other Christians." Jenna's response was, "Mom, you married Dad before he was a Christian and then he became a believer. Isn't that a double standard?"
1. If you were giving advice to Jenna what would you tell her?
2. How well did the parents do in this situation?
3. How do you respond to this statement? "It is biblically correct for Christians to only date other Christians." Choose the option closest to your view and explain why: Agree, disagree, undecided
4. II Corinthians 6:13-15 reads, "Do not be yoked together with unbelievers. For what do righteousness and wickedness have in common? Or what fellowship can light have with darkness?"
How do you interpret this verse according to Jenna's situation?