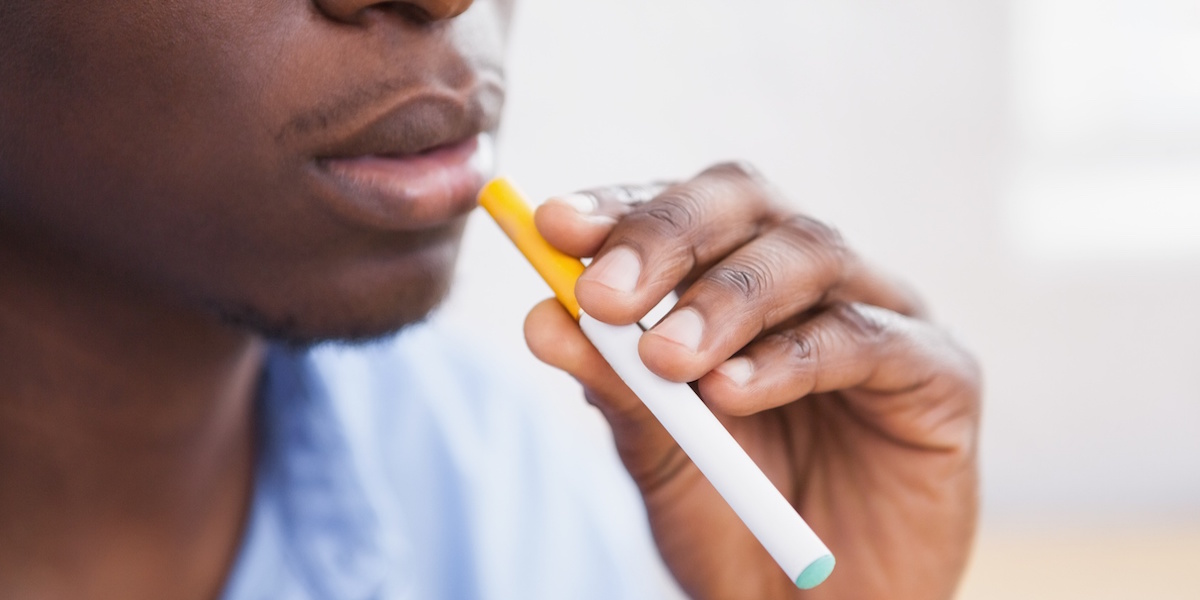 *The following is excerpted from an online article posted on HealthDay.
Teenagers are impressionable when it comes to e-cigarettes, new research suggests.
Nearly four out of 10 U.S. teens who use e-cigarettes said seeing others vape led them to try the devices themselves, according to a new report from the U.S. Centers for Disease Control and Prevention and the U.S. Food and Drug Administration.
Tempting flavors and the belief that e-cigarettes are safer than traditional smokes are the other top draws for kids, the researchers found.
Electronic cigarettes are the most commonly used form of tobacco among middle school and high school students, the report noted. The U.S. Surgeon General has declared their use by young people a public health concern.
"Continued efforts are important to further reduce all forms of tobacco product use, including e-cigarettes, among U.S. youths," the researchers wrote in the report. The team was led by Dr. James Tsai, of the CDC's National Center for Chronic Disease Prevention and Health Promotion.
Although the battery-powered products vary, e-cigarettes contain a heating element that produces an inhalable vapor.
To shed light on their use by young people, the researchers analyzed data from a 2016 national survey of middle school and high school students.
The investigators found that 39 percent of those who'd tried e-cigarettes said that use by a "friend or family member" was the reason.
Almost one-third said that enticing "flavors such as mint, candy, fruit or chocolate" led them to try vaping.
A smaller percentage — 17 percent — figured e-cigarettes would be safer than other forms of tobacco, such as cigarettes, the findings showed.
However, there's mounting evidence that e-cigarettes aren't harmless. The Surgeon General has determined that the devices can contain harmful components, including nicotine. Besides being addictive, nicotine can harm the developing adolescent brain, the authors noted in the report.
The study findings were published in the CDC's Feb. 16 issue of the Morbidity and Mortality Weekly Report.
Source: HealthDay
https://consumer.healthday.com/cancer-information-5/electronic-cigarettes-970/when-one-teen-vapes-others-often-follow-731178.html