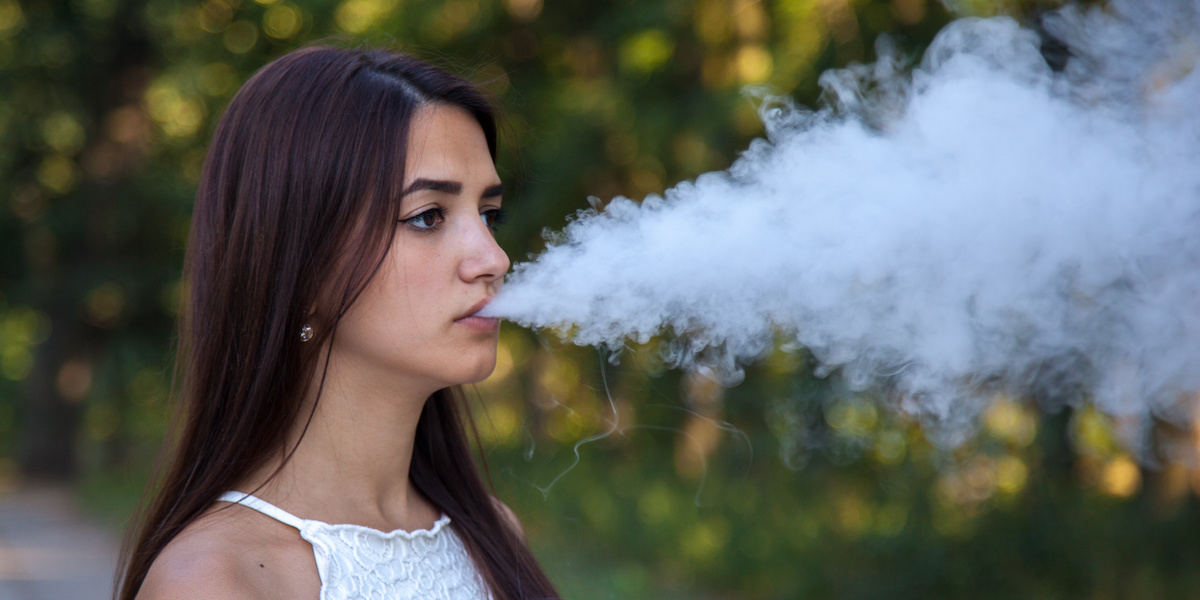 *The following is excerpted from an online article posted on HealthDay.
Taking up vaping in adolescence or early adulthood is tied to a more than threefold hike in the odds of becoming a marijuana user, researchers report.
The study — an analysis of data from 21 separate studies — can't prove that e-cigarette use actually causes young people to smoke pot. But the association was strong: Youth with a history of vaping had about a 3.5-times higher odds for marijuana use versus those without such histories, the review found.
And the risk rose if people first tried vaping when relatively young, noted the research team led by Dr. Nicholas Chadi of Boston Children's Hospital.
"Odds of using marijuana in youth with e-cigarette use were higher in adolescents age 12 to 17 [more than four times the risk] than young adults age 18 to 24 years [a 40% higher risk]," Chadi and researchers reported in the journal JAMA Pediatrics.
The link between vaping and pot smoke is alarming, experts say, since about 1 in every 3 U.S. high school students say they have vaped, and the increasing legalization of marijuana is making access so much easier for kids.
In the new study, researchers sifted through data involving more than 128,000 people between the ages of 10 and 24.
Besides the finding that vaping was strongly tied to marijuana use, Chadi's group also found that use of e-cigarettes typically comes before the use of marijuana in the young — suggesting that the vaping habit is a "gateway" to the drug.
The Boston team also found that the vaping-pot connection was stronger in studies conducted after 2017 versus before. The reasons for that variation are unclear, the researchers said, but it could be linked to the recent and rapid uptake among kids of "small, high-technology types of [vaping devices] with refillable cartridges," such as the Juul e-cigarette.
Source: HealthDay
https://consumer.healthday.com/cancer-information-5/electronic-cigarettes-970/e-cig-use-triples-odds-that-teens-will-smoke-pot-study-749223.html