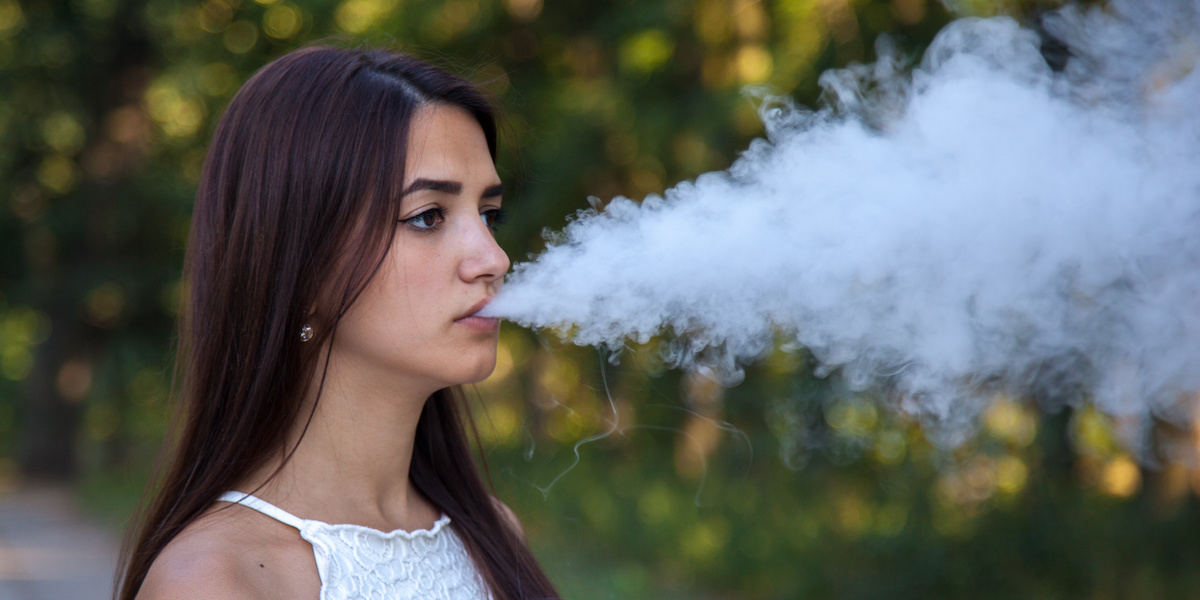 *The following is excerpted from an online article posted on HealthDay.
Vaping may not be a way for kids to avoid the smoking habit, after all. A new study finds that teens who start vaping are three times more likely to smoke cigarettes in adulthood than those who never started with electronic cigarettes.
Although the number of teens who start smoking cigarettes in high school has declined, vaping has soared. From 2016 to 2019, the number of cigarette smokers among U.S. high school seniors dropped from 28% to 22%, but e-cigarette use increased from 39% to 46%, the researchers found.
"The rapid rise in e-cigarette experimentation among the youth of our country appears to mean that we will have a whole new generation of cigarette smokers along with all the health consequences that follow," said lead researcher John Pierce. He's a professor emeritus in the department of family medicine and public health at the University of California, San Diego.
For the study, the investigators collected data on nearly 16,000 people in the United States, aged 12 to 24. Nearly two-thirds had tried at least one tobacco product, and almost one-third tried five or more tobacco products, of which e-cigarettes and cigarettes were the most popular, the findings showed.
Each additional product tried increased the users' odds of becoming a daily cigarette smoker, as did trying tobacco before age 18, according to the report published online in the journal Pediatrics.
Source: HealthDay
https://consumer.healthday.com/1-11-youth-vaping-triples-odds-for-adult-smoking-2649751989.html