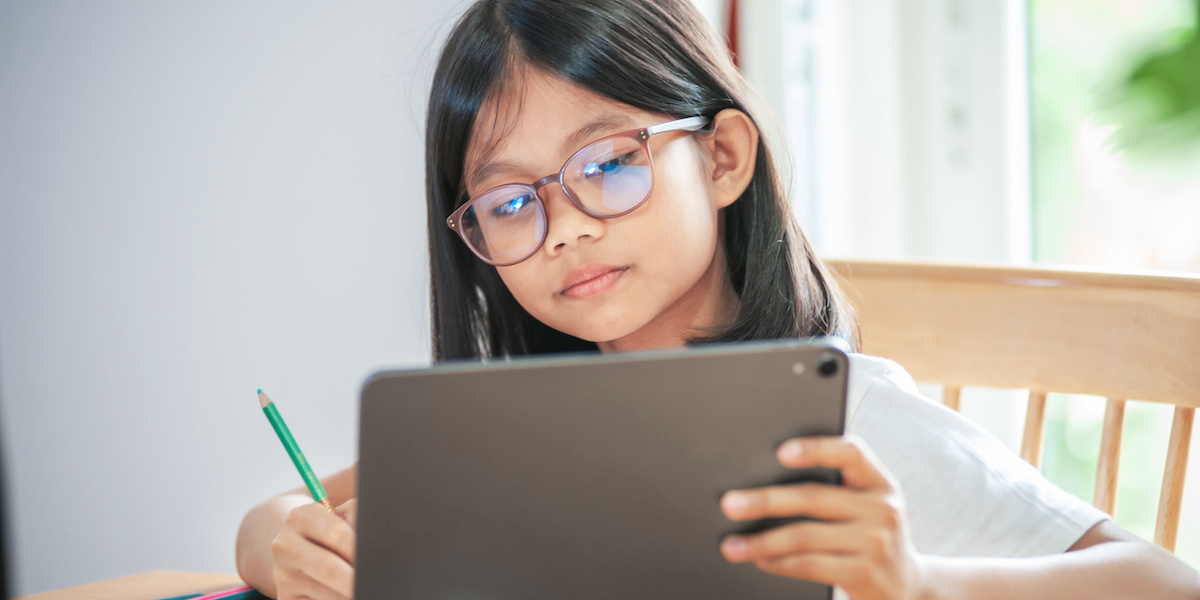 The following is excerpted from an online article posted by StudyFinds.
The COVID-19 pandemic has caused an undeniable surge in screen time and digital device use among children and adolescents all over the world, and researchers are concerned this increase may soon start affecting children's eyesight and health in general. Previous studies show a number of conditions and ailments have a connection to increased screen time.
The research team from Anglia Ruskin University analyzed various smaller studies conducted all over the world documenting these increases in adolescent screen time.
"It is really important to be aware of the potential risks to children's short and long-term eye and general health. It is essential that devices are used appropriately and that activities away from digital devices are encouraged, such as playing outdoors," says lead study author Professor Shahina Pardhan, Director of the Vision and Eye Research Unit at ARU, in a university release.
Specific eye issues linked to increased screen time include unstable "binocular vision" (the capacity to use both eyes adequately to create one visual image), uncorrected refractive error, dry eyes, and eye strain.
The collected data also indicates that it is troublingly common for kids to use multiple digital devices at once. For example, scrolling through social media on a smartphone while simultaneously watching Netflix or YouTube on another device. Results reveal that this type of "device switching" has a link to a 22 percent increase in eye strain due to all the constant necessary ocular adjustments.
Additionally, increased screen time shows a connection to an increased risk of overeating and obesity.
"We have been very fortunate that children have been able to use technology to fill in for the absence of in-person teaching during the pandemic. However, we must be aware of the risks to their physical health as a result of this increased screen time," explains study co-author Dr. Robin Driscoll.
The findings appear in the Journal of School Health.
Source: StudyFinds
https://www.studyfinds.org/binocular-vision-screen-time-kids/