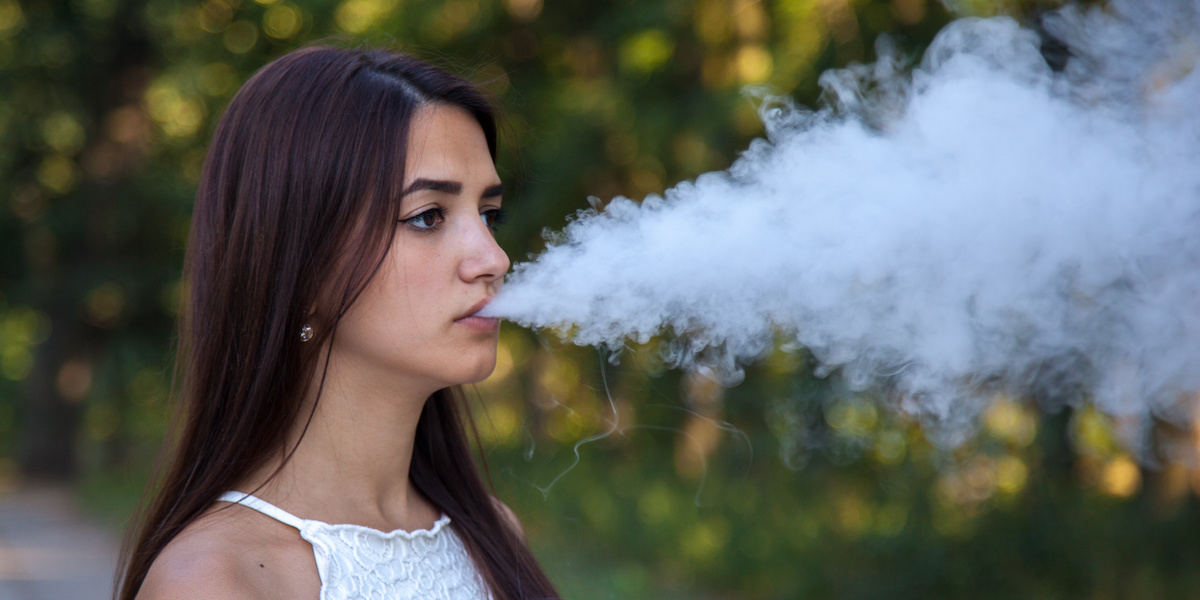 The following is excerpted from an online article posted by HealthDay.
Parents who smoke should know that their kids are more likely to vape and try smoking.
Those teens were 55% more likely to try e-cigarettes than those of nonsmoking parents and 51% more likely to have tried traditional cigarettes, according to a large study out of Ireland.
It also found that the percentage who have tried vaping is rising dramatically. Boys are still more likely than girls to do so, but the number of girls who have smoked is growing.
"These findings are worrying, not just for teenagers in Ireland, but for families all around the world," said Dr. Jonathan Grigg, head of the Tobacco Control Committee of the European Respiratory Society (ERS).
"We know already that children of parents who smoke are more likely to take up smoking. This study suggests that teenagers are also influenced by smoking parents to start using e-cigarettes and become addicted to nicotine," he said in a society news release.
The findings were presented Saturday at an ERS meeting in Barcelona. Findings presented at medical meetings are considered preliminary until published in a peer-reviewed journal.
Researchers combined several data sets that included more than 10,000 17- and 18-year-olds in Ireland. Between 2014 and 2019, the percentage who had tried vaping rose from 23% to 39%, the data showed.
About 66% of those who tried vaping said they did so out of curiosity; about 29% said their friends vape. Only 3% said they used e-cigarettes to quit traditional cigarettes.
About 68% said they had never used tobacco when they first tried vaping, up from 32% in 2015.
Source: HealthDay
https://consumer.healthday.com/b-9-5-teens-more-likely-to-vape-if-parent-smokes-2657979075.html