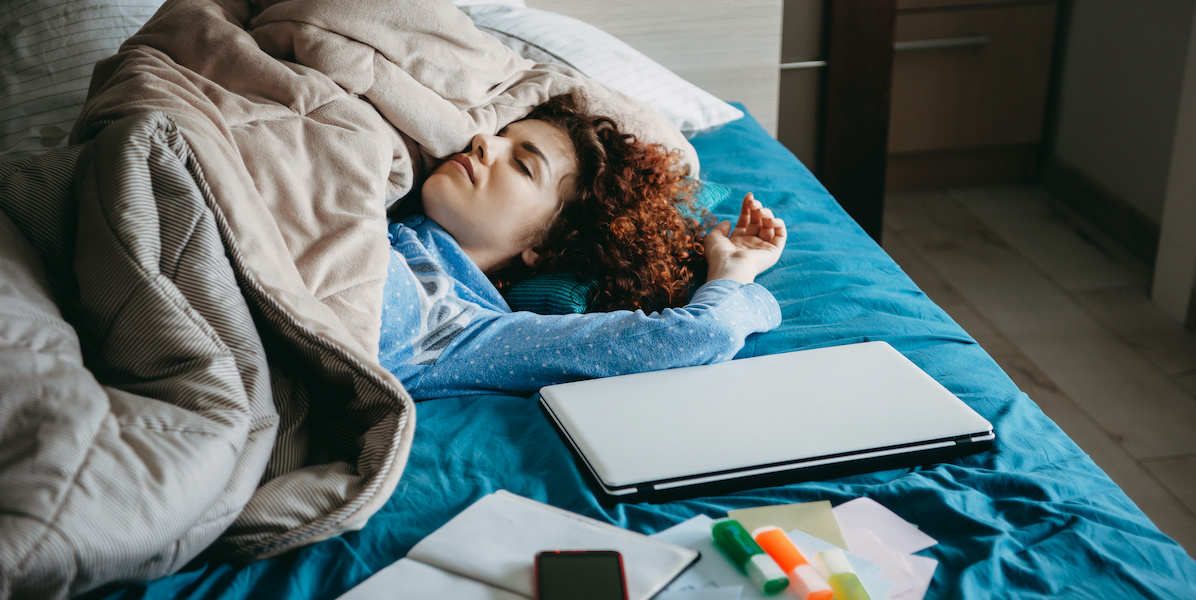 The following is excerpted from an online article posted by HealthDay.
Early morning college classes can be a prescription for poor attendance and lower grades, a new study suggests.
But starting classes later boosted both, as students got more sleep, were more likely to attend, and were less likely to be groggy, which leads to better grades, researchers reported.
"Early morning classes likely impair learning due to effects on presenteeism — being in class, but not able to perform at one's best due to sleepiness — and absenteeism," said lead researcher Joshua Gooley. He's an associate professor in the neuroscience and behavioral disorders department of Duke-NUS Medical School in Singapore.
"This is alarming, given that the purpose of formal education is to prepare our students with the knowledge and skills to be successful learners and workers," Gooley said. "Universities should avoid scheduling mandatory early morning classes at 8 a.m. because they are incompatible with optimal sleep health and learning performance.
For the study, Gooley and his colleagues used Wi-Fi connection logs to collect data on nearly 23,400 college students in Singapore to see if early morning classes affected attendance.
They also analyzed data on the day and night patterns of more than 39,400 students to see if early morning classes were linked with waking up earlier and getting less sleep. The researchers then looked at the grades of nearly 34,000 students to see if having early morning classes affected their grade point average.
They found that early classes were tied with lower attendance, as many students slept past these classes. Students who did attend an early class lost about an hour of sleep, the researchers noted. Last but not least, students with morning classes on more days of the week had a lower grade point average.
Their latest report was published recently in the journal Nature Human Behaviour.
Source: HealthDay
https://consumer.healthday.com/sleep-school-2659666339.html