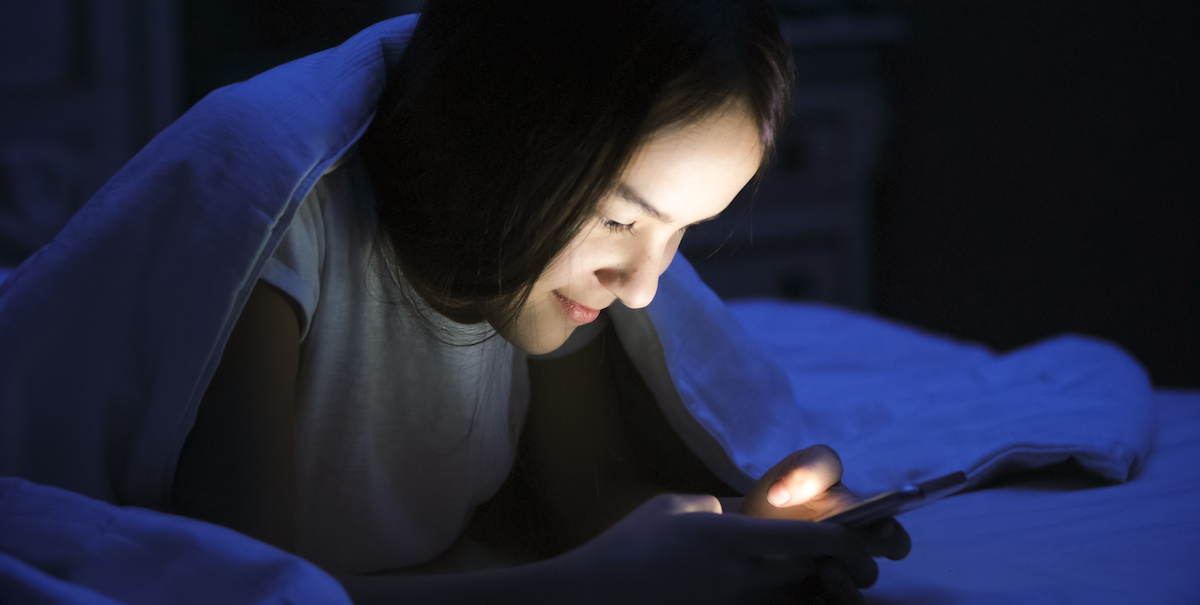 The following is excerpted from an online article posted by HealthDay.
Teens need their sleep, and a new study sheds light on one way to help them get it: Keep cellphones and screens out of the bedroom.
"Getting enough sleep is crucial for teenagers because it helps their body and mind grow and develop properly," said lead author Dr. Jason Nagata, an assistant professor of pediatrics at the University of California, San Francisco.
"Our research found that keeping screens outside of the bedroom, turning off device notifications, and avoiding social media use in bed is associated with better sleep among adolescents. If you wake up during the night, don't check your phone or social media," Nagata said in a University of Toronto news release.
For this study, the researchers analyzed data collected between 2018 and 2020 from more than 10,000 kids (aged 10 to 14) who are part of the Adolescent Brain Cognitive Development Study.
About 16% of the children reported at least several days of trouble falling or staying asleep in the previous two weeks. About 17% reported being woken up by phone calls, text messages, or emails while sleeping at least once in the past week.
The study also found that 20% reported using their phone or another device if they woke up during the night.
"Adolescents may be hypervigilant to the sounds of phone notifications and immediately awaken to the sound of their phone," Nagata said.
The researchers offered some tips for helping teens based on their study.
Keep screens out of the bedroom. Having a TV or internet-connected device in the bedroom was associated with a 27% higher risk of having trouble falling or staying asleep.
Turn off the ringer and notifications. Leaving it on was associated with a 23% higher risk of having trouble falling or staying asleep compared to turning it off.
Don't use social media or other electronic devices before going to sleep. Whether social media, internet chats, playing video games or streaming shows in bed, all were associated with trouble falling or staying asleep.
Don't pick up your phone if you wake up during the night. This was associated with a 34% higher risk of sleep troubles, according to the study.
The study findings were published online recently in Sleep Health.
Source: HealthDay
https://consumer.healthday.com/how-much-sleep-do-teens-need-2660614458.html