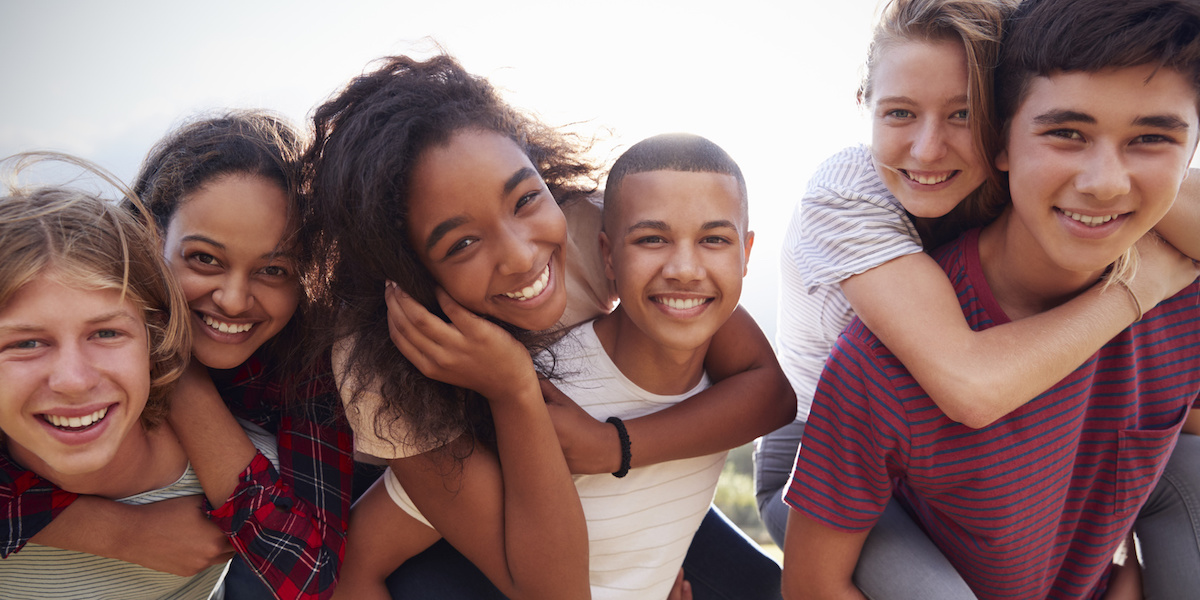 The following is excerpted from an online article posted by MedicalXpress.
As most parents of teenagers are acutely aware, there comes a time when children start prioritizing their friends over their parents. While young children rely on their parents for social interactions and influences, there's a notable switch during adolescence, where the influence from peers and friends becomes more important.
Research backs up the idea that friendships are particularly important during adolescent years. They seem to protect against some problems with emotions and behavior. Amazingly, it appears that our brains can even become synchronized with our friends'.
And in a new study published in eLife, researchers show that having roughly five friends during the beginning of adolescence is beneficial for cognition, mental health, and educational performance.
Too few friends means that you have no one to interact with if some of them are busy or unavailable and too many friends means that they are probably not very closely connected to you. There is therefore a trade-off between the quantity and quality of friendships.
In addition, spending too much time on social activities may lead to insufficient time for study and thereby may lower academic performance.
The results are based on a large amount of data from the Adolescent Brain Cognitive Development (ABCD) study cohort, which included 7,512 participants aged 9–11 years. The same cohort was followed-up two years later in early adolescence, with data from 4,290 of the participants available. All data was quality controlled.
They found relationships between the number of close friends and mental health, social problems and cognitive measures, including memory, reading, and vocabulary. Approximately five close friends were the optimal number—and these associations remained consistent two years later.
Source: MedicalXpress
https://medicalxpress.com/news/2023-07-friends-boosts-adolescent-brain.html