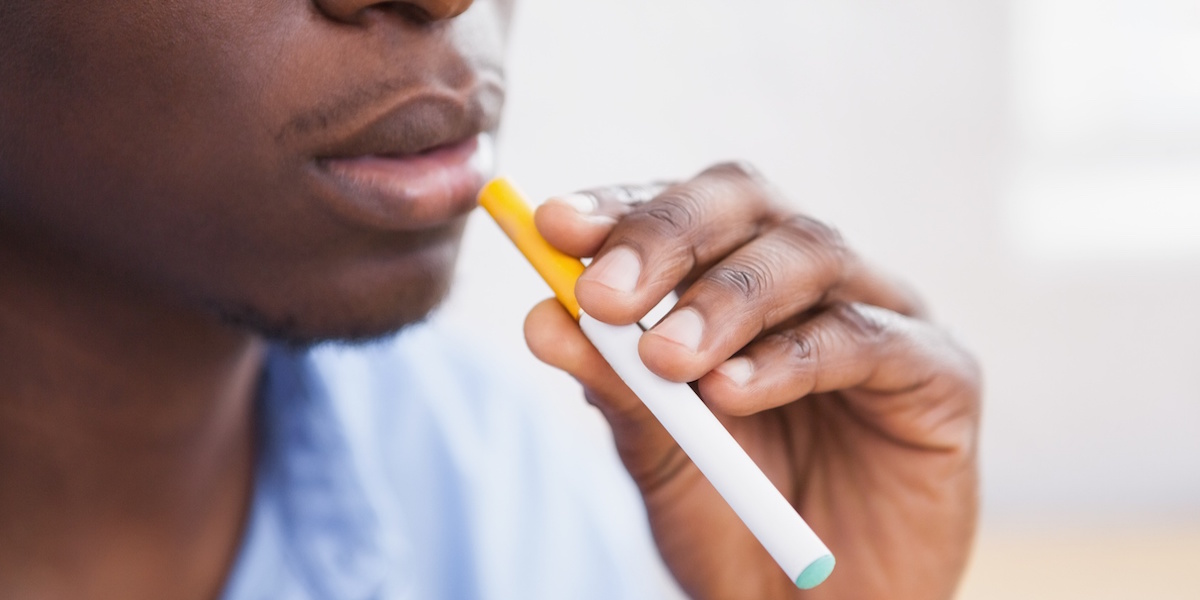 The following is excerpted from an online article posted by HealthDay.
Young electronic cigarette users are more likely to report having chronic stress than nonusers, according to a study presented at the European Respiratory Society International Congress 2023, held from Sept. 9 to 13 in Milan.
Teresa To, Ph.D., from The Hospital for Sick Children in Toronto, and colleagues used data from participants (ages 15 to 30 years) in the Canadian Health Measures Survey to compare physical activity (daily steps), physiological measurements, self-perceived stress, mental health, and quality of life (QOL) between e-cigarette users (ever; 115 individuals) and nonusers (never; 790 individuals).
The researchers found that when adjusting for confounders, e-cigarette users had significantly higher odds of being physically active (odds ratio, 2.19; 95 percent confidence interval, 1.14 to 4.20) and having self-reported extreme chronic stress (odds ratio, 2.68; 95 percent confidence interval, 1.45 to 4.92) compared with non-users. E-cigarette users also tended to have higher odds of poorer quality of life (odds ratio, 1.12; 95 percent confidence interval, 0.64 to 1.95) but lower odds of other health morbidities (high blood pressure or blood sugar; lower levels of high-density lipoprotein), although these findings were not statistically significant.
Source: HealthDay
https://consumer.healthday.com/young-e-cigarette-users-report-higher-levels-of-chronic-stress-2665304142.html