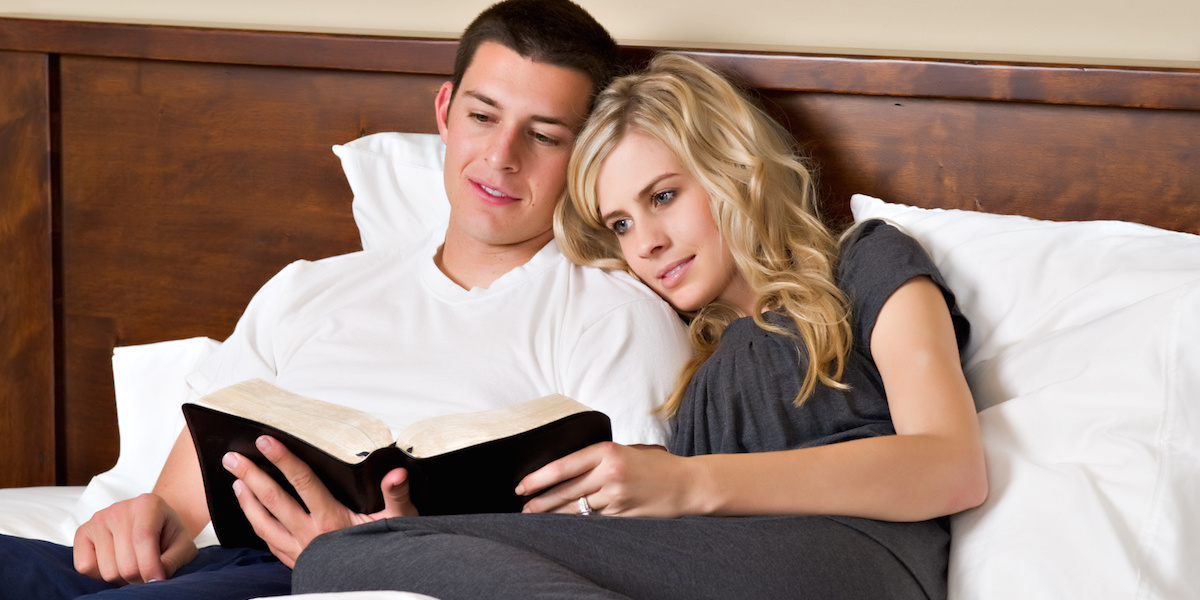 The earnest prayer of a righteous person has great power and produces wonderful results. —James 5:16 [NLT]
With the divorce rate skyrocketing even among Christians, there is hope: Pray together. Dr. Dave Stoop tells us that one-tenth of one percent of couples who pray together daily will get a divorce. That incredible statistic underlies what Norman Vincent Peale, the well-known pastor from New York City, used to say: "I have never met a couple who prayed together who didn't stay together." Sadly, we know a great number of people who have gotten divorced for one reason or another. But we can't think of one couple among them who said they prayed together every day.
Prayer just may be the glue that keeps a marriage strong. Yet most couples tell us that praying and growing spiritually together is the least developed part of their life as a couple. Only 4 percent of Christians couples pray together, Dr. Stoop estimates.
We want to issue a challenge to you: Pray together for your marriage each day for sixty days. If sixty days seems too long, commit to thirty. Experts say you can create a habit by simply doing the same thing over and over again for just a few weeks. Just think. If only once a day you took your spouse's hands and simply acknowledged God's presence in your relationship and family, if you offered Him praise, thanksgiving, and supplication, you would be doing more than most couples, and you would be working on your spiritual relationship at the same time. We aren't being legalistic here—no one will be tracking your commitment—but we believe that regularly praying together will benefit your marriage for a lifetime.
Will there be days you don't feel like praying? Absolutely. Especially when there is tension in the air. But often what keeps us from praying together is exactly what should draw us to prayer. For many, it's low-level bitterness or anger or feeling a lack of respect for each other. Prayer becomes the tie that binds a couple together. Prayer inspires right priorities. And as the great church father Chrysostom wrote, prayer "is the root, the fountain, the mother of a thousand blessings." Indeed, James 4:8 expresses a beautiful promise: "Come near to God and he will come near to you." This promise is certainly true for marriage relationships too.
We want to encourage you to take this sixty-day prayer challenge. It will take some discipline. But we agree with the wonderful prayer warrior of another generation, Corrie ten Boom, who said, "Don't pray when you feel like it. Have an appointment with the Lord and keep it." We hope you will take this challenge.
FAITH CONVERSATIONS:
• What do you think keeps us from praying together?
• How has prayer affected our relationship for the better?
• How can I be more of a spiritual encouragement to you?
A STEP CLOSER:
Take the Prayer Challenge!
Will you commit to praying together for the next sixty days? Your action step is to begin right now. As Corrie ten Boom suggested, make an appointment with God.
• When is the best time?
• Where is the best place?
• How many minutes a day can we commit to this prayer challenge?