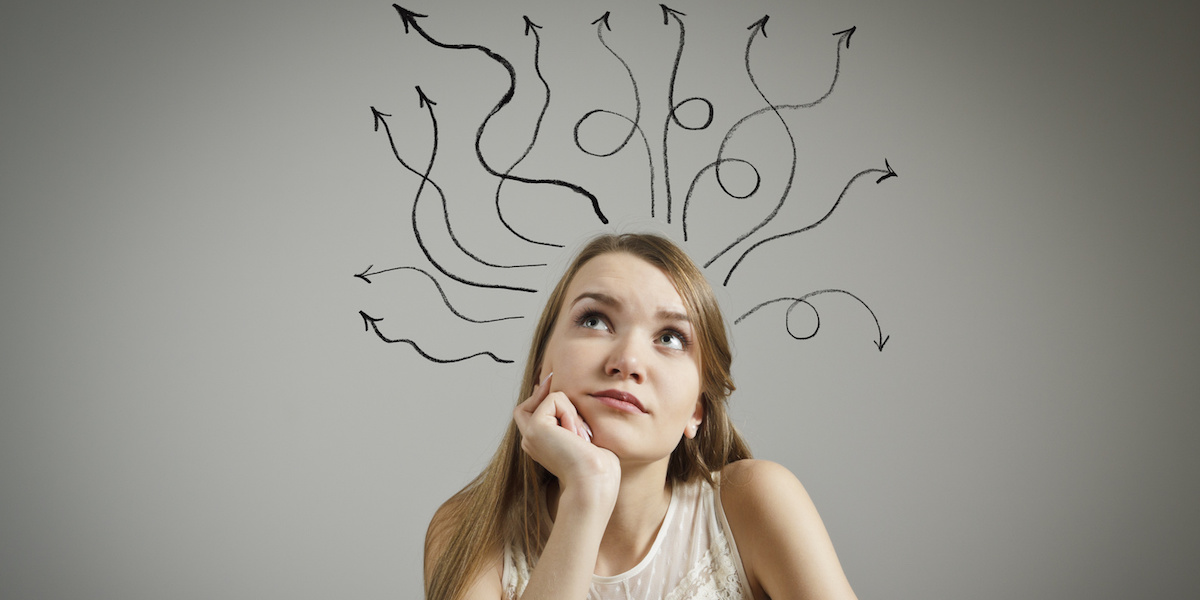 The Anatomy of a Loss of Faith
Tony Campolo gave a talk in November at the National Youth Workers Convention called, "When Your Kid Walks Away from Faith." It was obvious he was in deep pain over his son walking away from Jesus. Though I only heard about 10 minutes of the talk, I thought he made a great comment about staying strong in the faith. He said, "When people quit listening to the Word of God, singing about God, being stimulated in their faith with other people, and never spend time exercising their faith, the natural result is that their faith will fade. If you don't use a muscle, the muscle will atrophy. So, if you don't exercise your faith, your faith will atrophy."
Tony believes that people don't lose their faith in a one-time event, but that it slowly erodes away if we don't exercise our faith. I guess it's a lot like any other relationship. If you don't pay attention to a person, the relationship fades. It doesn't mean the person isn't there, it just means the relationship fades. Paul's advice to Timothy, "Discipline yourself for the purpose of godliness." To have a vibrant faith takes energy and focus – the discipline of being around others who stimulate you toward deeper faith.
As it turns out, Tony was right. Growing in your faith is a discipline. It takes time, sacrifice and energy on a continual basis over years. You are either moving toward growth or atrophy (away from faith). Most people know what it takes to get in shape – they just don't do it. The same is true with our faith.
I was recently rummaging through some old notes of mine and found an outline called, "The Anatomy of a Crash: A Six Step Movement Away from Jesus." It wasn't my own notes and I don't remember where I got the outline, but I want to share it with you. It has profound insight on how we or our children walk from faith.
Neglect
People simply neglect putting energy into their faith. They neglect Jesus. Many times, it starts with small compromises. (Hebrews 2:1-3)
Drift
Usually a drift of faith is not intentional but rather it's more about doing nothing and allowing the events and circumstances of life to take us away from God. Some people don't even realize they have been drifting until they look up one day and realize they are far from God.
Unbelief (Lack of Trust)
Faith or trust in God and an attitude of independence cannot co-exist. Usually I don't find people "anti-God" but rather they simply aren't putting their trust in his love and care as much as they are depending on their own resources. Frankly, I'm not very impressed with most people who try to do life on their own. We quickly find out that we are finite. I've never fully understood why people would try to do life and relationships on their own when God's purpose is so much more appealing. But because of neglect and drift, unbelief seems to come more naturally.
Disobedience
Disobedience is an act of will. Jesus gave us great insight in John 14:21. "Whoever has my commands and keeps (obeys) them is the one who loves me. The one who loves me will be loved by my Father, and I too will love them and show (reveal) myself to them. "When we are obedient to God, it shows we love God and Jesus promises to reveal himself to us. In disobedience, it's much harder to see God.
Dull of Hearing (Hardness of Heart)
When someone doesn't exercise their faith, they become insensitive to God and unable to experience the promptings of the Holy Spirit.
Forfeiting Your Spiritual Potential
The last step is that these people live under the consequence of their sin and they forfeit God's presence in their life.
Of course, the answer is to reconcile with God. To surrender your will to the will of God. Admit that you have been missing the mark. Engage back into your faith and reestablish fellowship with God. There is always the pain of discipline or the pain of regret. The good news is we can always come back to God and live under His presence. The bad news is that some will choose to neglect and drift with some awful circumstances of their own choosing.