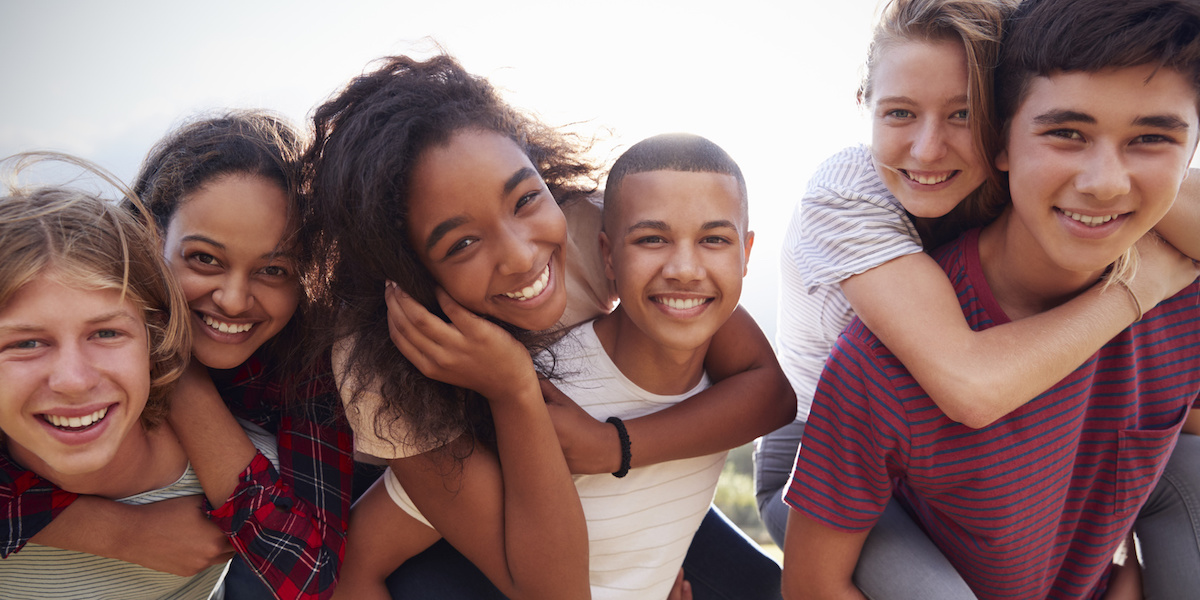 The Talk
Parents often ask me about the right age to have "the talk" with their teenagers. I always give the same answer: "Never." The one-time birds-and-bees talk doesn't work. Whether it's about sex or any other issue important in our teens' lives, we need to create an open, trusting environment of healthy dialogue, so when they need answers, they feel comfortable talking with us. When it comes to discussing sexuality and relationships with our kids, preaching and lecturing just doesn't work, especially if sexuality hasn't been discussed in your home previously. The "don't have sex until you're married" edict is certainly a clear message, but it will not have as much weight on your teen's decision-making process as a series of ongoing conversations.
You might think your teen will tune out your advice about relationships and sex, but studies show that teenagers view their parents as the biggest influence on their sexual behavior. This means parents are more effective and important than friends, media, educators, siblings, or even the church. Even so, young people today turn to the Internet for information on sex more than any other resource. Do you really want to trust Google and the Internet as your teen's key provider of sex education?
Talking about sexuality is rarely ever comfortable for a parent or a teenager. It's awkward. Tweens and young teens are especially mortified by the thought of having such a conversation with their parents. Yet delaying the conversation isn't good either, as one study showed that almost 50 percent of parents have an initial conversation about sex after their kids have already had intercourse. With this in mind, have your conversations often and have them early. In fact, the earlier the better. In addition to your tween or teen, if you have younger children at home, I encourage you to start conversations with them now.
From a developmental standpoint, the following is a simple way of looking at what to talk about and when, from age-appropriate developmental research. In my research for my "Pure Foundations" book series for kids on healthy sexuality, I learned that parents waited far too long to have the conversations. I've included childhood and preteen information to give you an idea of the natural progression of sex-related discussions.
Ages 3 to 5— God Made Your Body Help kids learn about the parts of their bodies and the fact that one day they will grow up to be mommies and daddies. God created boys and God created girls. Their private areas are different from those of the opposite sex and their bodies are special.
Ages 6 to 9— How God Makes Babies This is the age of curiosity. Answer their questions in an age-appropriate manner. At this age, children are too young to have all the details of the sexual systems spelled out to them, but it is important for them to hear the basics about their bodies and those of the opposite sex. Because of the prevalence of sexual abuse of children, this is the age to teach them about appropriate and inappropriate touch. If anyone or anything makes them feel uncomfortable, they can talk to Mommy or Daddy. Just because puberty hasn't kicked in at this age doesn't mean their sexuality is not an important part of their development.
Ages 10 to 14—The Purity Code This is the best time to present the Purity Code to tweens and teens. Help them understand the importance of sexual integrity before they start dating. Talk with your children about how their bodies will change before they actually start to change and then celebrate the changes. Some families have a private family party when their daughters begin having menstrual periods. No one in the family feels awkward because it has become a normal celebration and tradition to have this experience. The ages ten to fourteen are very critical to the development of healthy sexual values and building wholesome relationships. Look at this time as a prevention and training in healthy relationships with the opposite sex.
Ages 14 and up—Talk about anything and everything By age fourteen, we encourage you to talk about anything and everything regarding sex and sexuality. The media is shouting a much different set of values than those by which you want your teens to live. Many music, movie, and athletic celebrities are not the role models we want our kids following; however, because of the silence of parents on this subject, these people become default role models who influence our teenagers. If you haven't talked about masturbation, oral sex, sexually-transmitted diseases, sexting, and other important but often-difficult issues, know that others will gladly communicate their values with your kids from a different worldview then yours. This is why it is critical that you have these conversations with your teens! If you haven't talked with your kids about sex, it's not too late. Just dive in and start the process. There are excellent resources available to help you. But don't wait. We're reminded of a cartoon from the newspapers where a father and his son are sitting in a fishing boat in the middle of a lake. The son angrily says to his dad, "You got me out here just so you could have the sex talk with me?" With a sheepish look, the dad says, "Don't get mad, Jeremy. I just thought this might be an opportunity for us to have a frank Q and A session about sex." Jeremy replies, "Okay, fine. I'm sorry for yelling at you. Now, Dad, what do you want to know?" Obviously, that's not how it's supposed to work.
The Pure Foundation series includes Teaching Your Children Healthy Sexuality, The Purity Code, God Made Your Body, and How God Makes Babies from Bethany House Publishers (God Made Your Body is published by HomeWord) and can be found at www.homeword.com.