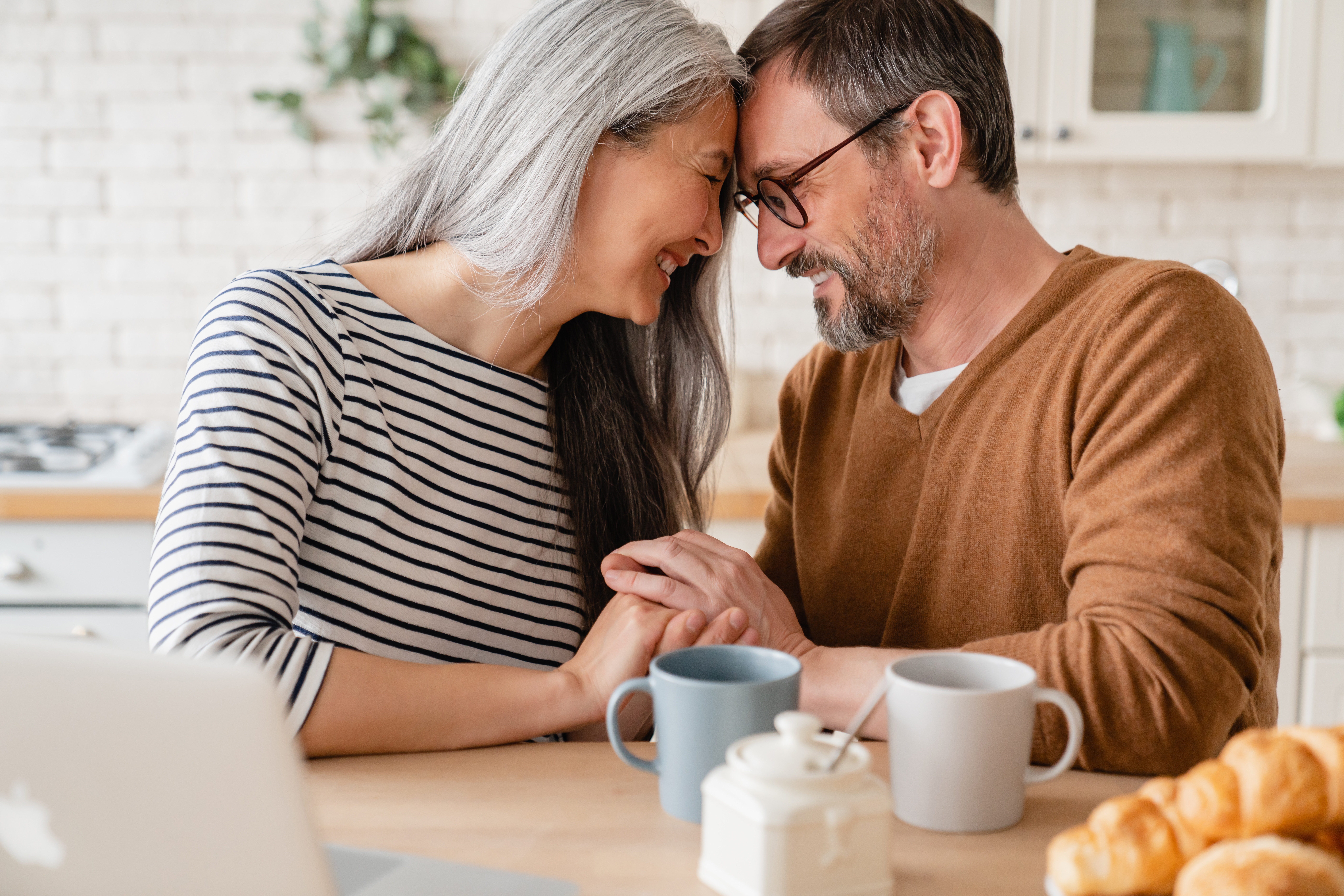 I am so happy to have my friend, Jodie Berndt, write two guest blogs for us. Jodie, her husband, Robbie, her kids, and grandkids are an amazing family. She is not only a dynamic communicator but shares the same passion I do for helping families succeed. I'm so happy she has just released a brand-new book called Praying the Scriptures for Your Marriage. Buy it, read it, use it to create a more intimate marriage. You can learn more about this wonderful person and her ministry at JodieBerndt.com. 
Thriving in the Empty Nest Years
Richard couldn't wait to get home after he and his wife dropped their third son, their youngest, at college. Natalie had shed a few tears as she hugged him goodbye, but all in all, Richard thought, the move had gone smoothly. And on the drive home, when he hinted that they might want to try a skinny dip in the pool since they had the house all to themselves, Natalie gave him a sideways smile and reached for his hand.
They pulled into the driveway just after sunset. Natalie went upstairs to change while Richard grabbed a bottle of wine from the fridge. Wrapping a towel around his now-naked waist, he went out to the pool and turned the lights low.
Ten minutes later, he was still waiting.
"Nat?" Richard called as he went back indoors. Hearing no reply, he climbed the steps and heard muffled sobs coming from his son's room. There was his wife, splayed out on the bed facedown.
"I couldn't walk past his room," she wailed. "It's all just so…empty!"
New things can be hard
Maybe you can relate to Natalie and Richard's experience: She feels like her purpose and identity have suddenly evaporated when the kids leave; he is excited to think he might get his girlfriend back. That's a generalization, of course, but you get the idea. The landscape changes when the children grow up, and even the healthiest couples may harbor some questions.
What will the future look like for our marriage?
How should we invest our time?
Will we enjoy being together, just the two of us? Like, all the time?
Christian authors and pastors like to point to Isaiah 43:19 as an anchor for hope during times of transition. "See, I am doing a new thing!" this verse proclaims. "Now it springs up; do you not perceive it? I am making a way in the wilderness and streams in the wasteland."
That's a great verse—one you might put on a coffee mug or even an empty nester T-shirt—but honestly? Even the most exciting "new thing" can be hard.
Like many couples, Robbie and I have made the transition to empty nesting a few different times. We've sent children to college, only to have them return for a season as they looked for jobs, prepared to get married, or (even as I write these words) renovate their own home in preparation for a new baby.
There are days when it can feel like a lot.
Empty Nest Don'ts…
And as we consider what we can do to protect our marriage and allow love to flourish and grow (even amid new and unfamiliar familiar dynamics), here are a few tips that might help:
Don't expect your spouse to fill the void left by your kids. It can be easy to feel emotionally bereft when the kids leave, and we may be tempted to look to our spouse (or our jobs) to supply the affirmation or appreciation we crave. Talk with each other and be honest about how you are feeling so you can move forward together.
Don't be quick to find fault. With more time to focus on one another, issues once masked by the cacophony of family living may surface, some big and some small. (One woman told me she'd never realized "how loudly my husband chews" until they were alone at the table.) Instead of criticizing or questioning your spouse, be ready to extend grace and "bear with one another in love" (Ephesians 4:2)
Don't think your relationship no longer matters to your kids. It does. Just as your children watched how you treated one another when they were home, they're observing—and learning from—how you invest in each other now.
…and To-Do's
As for what we should do, the list includes endless possibilities for enhancing communication, rekindling romance, and making the most of this new season together. Here are just a few:
Do have fun. This might sound simple or self-evident, but it's not always easy. Make a list of ten things you'd like to do with your spouse—anything that adds joy can go in this bucket, even if it's not laugh-out-loud funny—and start doing them.
Do pray about your purpose. In addition to having more time, you have more wisdom, more experience, and (maybe) more money than you did when the children were younger. Ask God to help you figure out how to use these resources, and then be alert to the new people or ventures he brings your way.
Do make your marriage a priority. You're never too old to keep stoking the fires of intimacy—romantically, emotionally, and spiritual. Don't assume that because you've made it "this far" you can put your relationship on autopilot. Be intentional about prioritizing your spouse.
All of these things—having fun, finding purpose, prioritizing your spouse—are not unique to the empty nest years. But concentrating on them in a season when you're already in transition can breathe fresh life into your relationship, whether your marriage needs a reboot or you just want to keep a good thing burning bright.
Heavenly Father,
May our marriage flourish as we mature. Equip us to bear fruit in our relationships and projects, even in old age, and may we always stay fresh and green. (Psalm 92:14)
Amen
Read more about thriving in the empty nest years (plus twenty other relationship topics) in Praying the Scriptures for Your Marriage: Trusting God with Your Most Important Relationship. Whether you're just starting out, holding on in a hard place, or navigating the empty nest years, there is no need you will face that God has not already thought of, and provided for, in his word!
Connect with Jodie on Instagram and via her email newsletter, and please visit jodieberndt.com to access free resources like printable prayer cards and calendars, encouraging videos, and study guides for group or individual use.