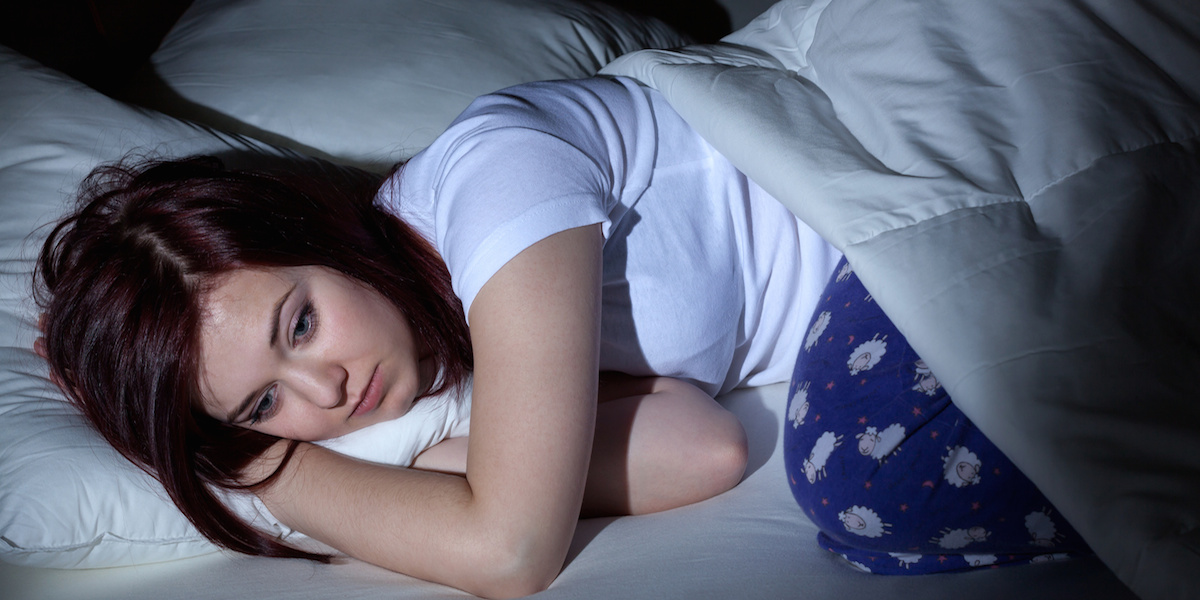 *The following is excerpted from an online article posted on StudyFinds.
The years between 12 and 20 are a period of self-discovery and self-doubt for the average teen. It's hard not to compare oneself to others in high school, especially in today's day and age of Instagram and selfies. Now, a new study conducted at Flinders University finds that teenagers experience insomnia most often due to persistent negative thoughts and a need to achieve perfection.
Making matters worse is the fact that a lack of sleep usually contributes to depression and anxiety symptoms, creating a vicious cycle of comparison, low self-esteem, and negativity.
Close to 400 adolescents between the ages of 14 and 20 took part in this online study, and researchers say their findings validate the theory that there is a link between constant negative thoughts and trouble falling asleep. Perfectionism was found to make this phenomenon even worse.
"Repetitive negative thinking is habit-forming and it can significantly contribute to making sleep difficult and causing depressed mood in teenagers, who already like to stay up late at night," comments Professor Michael Gradisar, director of the Child and Adolescent Sleep Clinic at Flinders University, in a release. "This study supports the need to recognize repetitive negative thinking in preventing and treating sleep problems, along with individual differences in perfectionism and mood."
The study was published in Sleep Health.
Source: StudyFinds
https://www.studyfinds.org/self-esteem-sleep-need-for-perfection-negative-thoughts-keep-teens-awake-at-night/