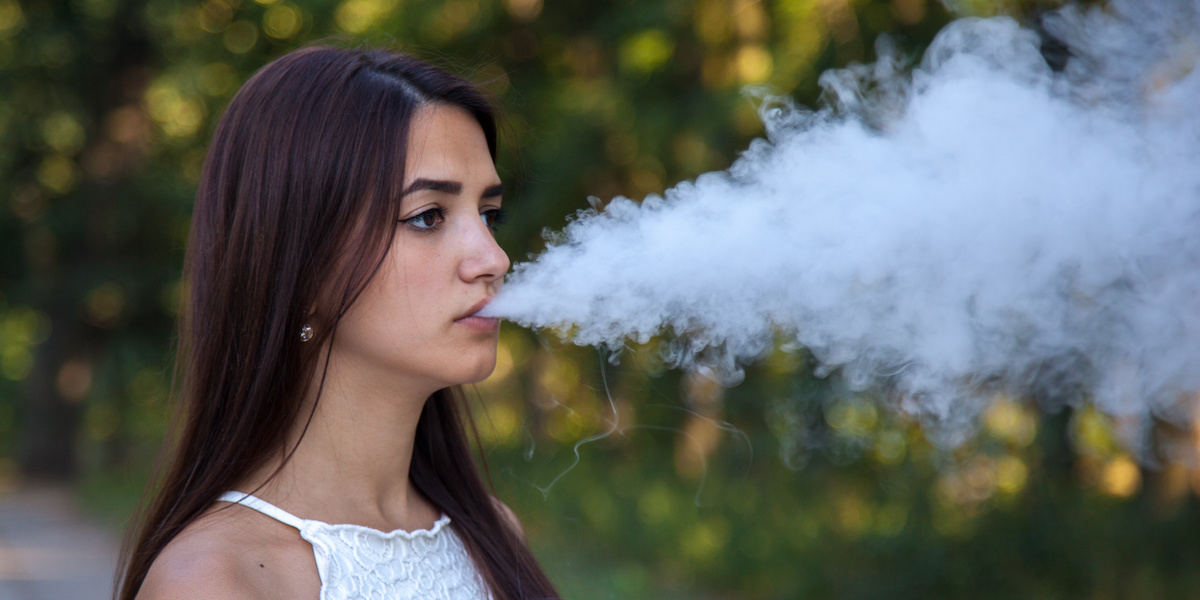 *The following is excerpted from an online article posted on HealthDay.
More than 1 in 10 middle and high school students in the United States used e-cigarettes within the last month, according to a University of Michigan study that found the rate in some schools is as high as 60%.
It also found that vaping is highest in schools with a higher percentage of white students and where more students smoke traditional cigarettes. Rates are also higher in the South and West.
The study, published recently in the Journal of Adolescent Health, is based on surveys of eighth-, 10th- and 12th-graders in 580 U.S. public and private schools in 2015 and 2016.
Most e-cigarette studies focus on individual use. But study author Sean Esteban McCabe said school-level use is more important because peers are a major influence for teens. McCabe is co-director of the university's Center for the Study of Drugs, Alcohol, Smoking and Health in Ann Arbor.
And a greater number of peers with e-cigarettes means that teens have easier access to these products, said co-author Philip Veliz, research assistant professor of nursing.
"Greater availability of these products puts others at greater risk of using these products," Veliz said in the release.
Source: HealthDay
https://consumer.healthday.com/cancer-information-5/electronic-cigarettes-970/up-to-60-37-of-teens-in-some-u-s-schools-used-e-cigs-study-758005.html