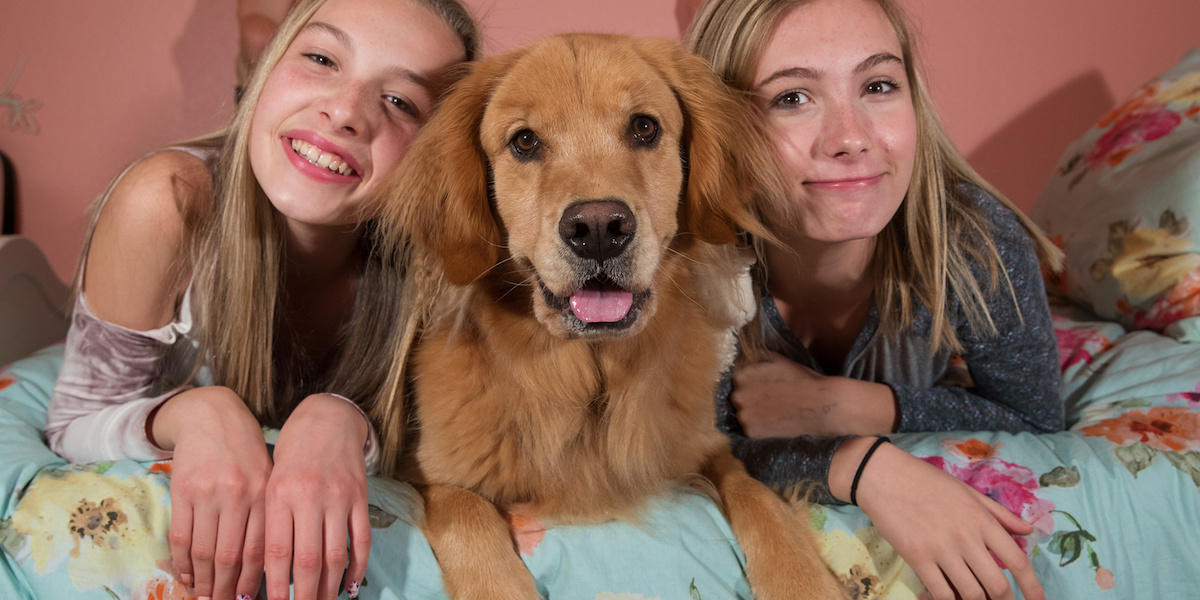 *The following is excerpted from an online article posted on Study Finds.
Countless books and movies focus on the close bond kids share with their pets. Indeed, millions of children consider their dog, cat, or other critter to be just as much a member of the family as mom or dad. Of course, it's always a tough time whenever a beloved pet passes away. A new study finds that the loss of a pet, however, may predict future mental health issues in children.
Researchers from Massachusetts General Hospital say that when a child forms a strong emotional attachment to a pet, and then the pet passes away, they may experience intense psychological distress. This sets the stage for adolescent depression as far as three years or more into the future.
"One of the first major losses a child will encounter is likely to be the death of a pet, and the impact can be traumatic, especially when that pet feels like a member of the family," says lead study author Katherine Crawford, previously with the Center for Genomic Medicine at MGH, in a release. "We found this experience of pet death is often associated with elevated mental health symptoms in children, and that parents and physicians need to recognize and take those symptoms seriously, not simply brush them off."
According to this research, 63% of pet-owning children deal with the death of a pet before their seventh birthday.
Researchers used a data sample consisting of 6,260 children for this study. Both child and mother responses in this dataset allowed the study's authors to examine the mental health impact of losing a pet on children up to eight years old.
"Thanks to this cohort, we were able to analyze the mental and emotional health of children after examining their experiences with pet death over an extended period," explains senior study author Erin Dunn, ScD, MPH, with the MGH Center for Genomic Medicine and Department of Psychiatry. "And we observed that the association between exposure to a pet's death and psychopathology symptoms in childhood occurred regardless of the child's socioeconomic status or hardships they had already endured in their young lives."
Researchers note that boys seem to deal with more mental health problems after a pet's death than girls. Also, it doesn't seem to matter the child's age when a pet dies, or if they'd already lost an earlier pet.
Dunn comments that this last finding illustrates "the durability of the bond with pets that are formed at a very early age, and how it can affect children across their development." Thus, parents and other caregivers should never take the loss of a pet lightly, particularly when it comes to a child's emotions and mental state.
The study was published in European Child & Adolescent Psychiatry.
Source: Study Finds
https://www.studyfinds.org/loss-of-pet-mental-health-problems-children/