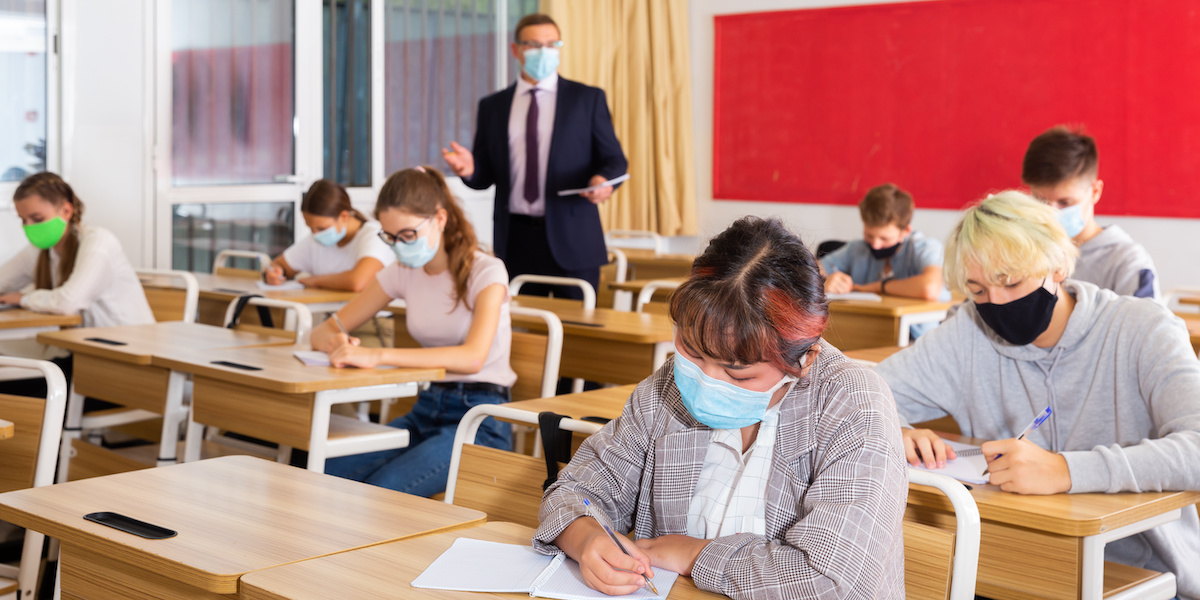 *The following is excerpted from an online article posted on HealthDay.
In a move that should make reopening schools an easier task, the U.S. Centers for Disease Control and Prevention has lowered its social distancing recommendation for most classrooms to 3 feet.
That should enable many schools to keep all students enrolled in a class within the same room.
"[The] CDC is committed to leading with science and updating our guidance as new evidence emerges," CDC Director Dr. Rochelle Walensky said in an agency news release. Until now, 6 feet of social distancing was recommended.
"Safe in-person instruction gives our kids access to critical social and mental health services that prepare them for the future, in addition to the education they need to succeed," Walensky added. "These updated recommendations provide the evidence-based road map to help schools reopen safely, and remain open, for in-person instruction."
Based on the latest science, the CDC recommends students in elementary schools maintain a distance of at least 3 feet in classrooms where mask use is universal, regardless of whether community transmission of COVID-19 is low, moderate, substantial, or high.
In middle and high schools, students should be at least 3 feet apart in classrooms where mask use is universal and in communities where transmission is low, moderate, or substantial.
Middle school students and high school students should remain at least 6 feet apart in communities where transmission is high unless cohorting is possible, the CDC said.
The recommendations vary because older students are more likely to be exposed to and spread the coronavirus that causes COVID-19 than younger children, the CDC said.
The agency noted that three studies published in the March 19, 2021 issue of its publication Morbidity and Mortality Weekly Report add to evidence that physical distancing of at least 3 feet between students is safe in classrooms where there are universal mask use and other prevention measures in place.
Source: HealthDay
https://consumer.healthday.com/b-3-19-cdc-says-3-feet-of-social-distancing-ok-in-most-school-classrooms-2651142759.html