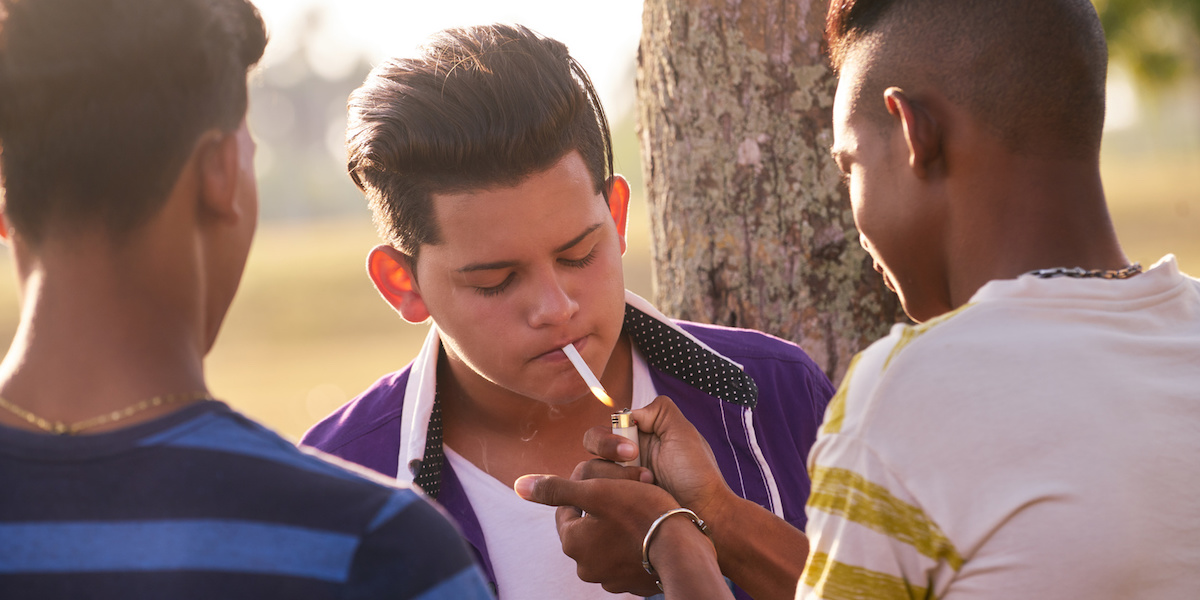 The following is excerpted from an online article posted by MedicalXpress.
Smoking and vaping content in films is contributing to the uptake of smoking and vaping by young people, according to research which found that regular exposure to smoking on screen could increase adolescent uptake by around 40% and exposure to vaping by around 30%.
Researchers from Nottingham Trent University (NTU) and the University of Nottingham reviewed 26 studies which reported the association between exposure to smoking or vaping in films and smoking or vaping uptake in adolescents.
The review, published in Health Education & Behavior, combined data from a number of studies to produce an estimate of the likelihood of smoking or vaping after seeing this content in films.
The findings update a previous research review by the same team and continues to show that children exposed to high levels of smoking imagery were found to be around 40% more likely to become smokers than those unexposed or exposed to the lowest levels of content. The latest review also included studies looking at vaping and showed that children exposed to high levels of vaping were around 30% more likely to become vapers.
The research concludes that exposure to this content in films can have an effect on uptake and questions the role of new media such as video-on-demand, online video channels, and social media, which is not subject to regulations on images of smoking on screen in the same way as traditional TV and film productions.
Source: MedicalXpress
https://medicalxpress.com/news/2022-05-exposure-vaping-uptake-young-people.html