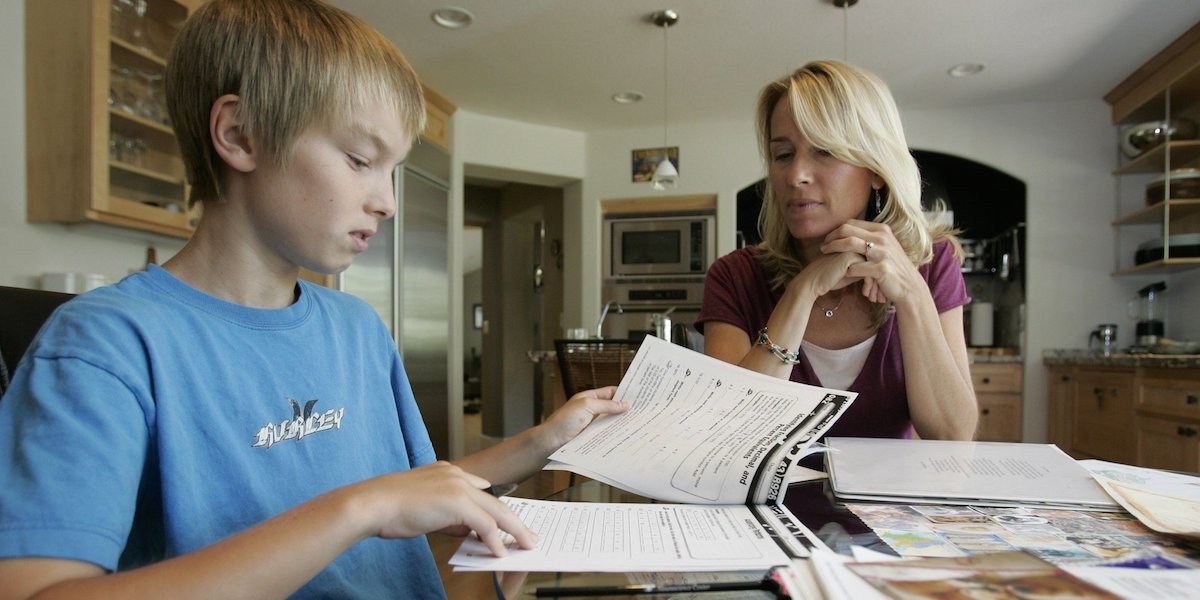 The following is excerpted from an online article posted by ScienceAlert.
Across two national datasets, covering students in public and private elementary schools, researchers from the US found no significant association between parental help with homework and a child's math or reading achievements.
No matter how smart the adult or child, or their socioeconomic status, time spent slogging through that algebra together is unlikely to have a significant impact on a student's academic results.
"As such, our findings put into question decades of encouragement of parental help with and control over homework," the authors write.
For the study, the authors used national datasets from 1997 to 1998, and 2011. Unlike previous studies, they also took into account variables like socioeconomic status and parental education when analyzing their results.
Even when considering the level and intensity of parental homework help, the team found no effect.
This doesn't necessarily mean helping children do their homework has no benefits at all, as the study did not differentiate between types of parent help and only looked at what impact it had on academic achievement. It could, for example, in some cases lead to parents spending more time with their children, which may be beneficial for things outside academia, like their mental health.
The study was published in the Journal of Research in Childhood Education.
Source: ScienceDaily
https://www.sciencealert.com/helping-your-kid-with-homework-probably-isnt-benefiting-them-like-you-think-it-is