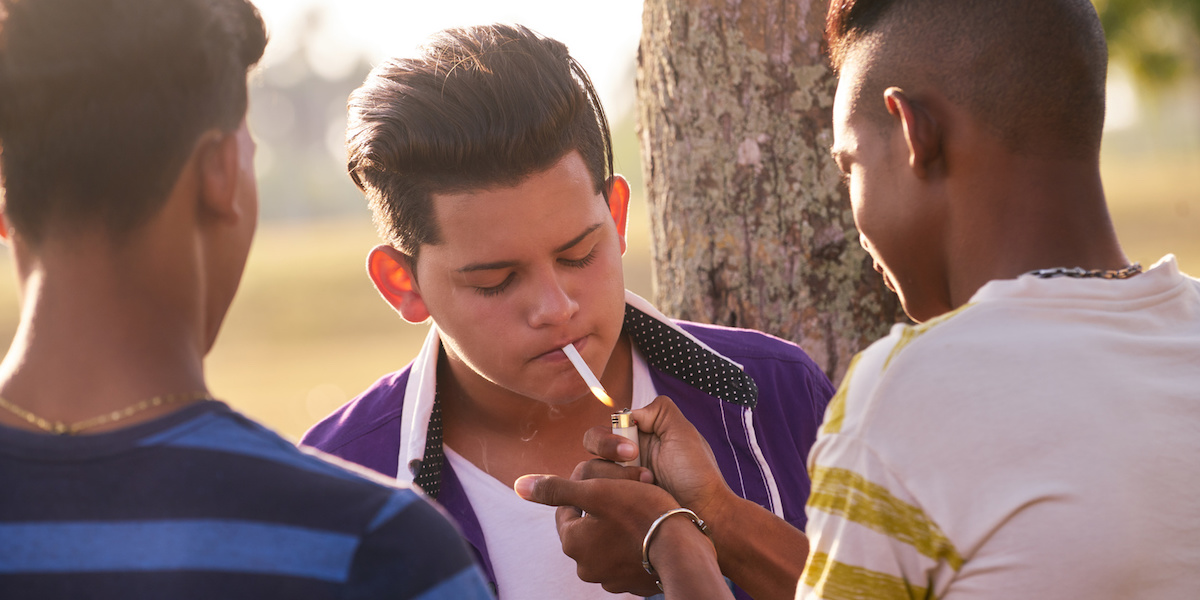 The following is excerpted from an online article posted by NewsMedical.
Young teen smokers who also vape may be at heightened risk of persistent and heavier smoking in their late teens, reveal the combined findings of two nationally representative UK and US studies, published online in the journal Tobacco Control.
Despite national differences in e-cigarette regulation and marketing between the two countries, the findings suggest that e-cigarettes may deepen early patterns of smoking, known as the 'entrenchment hypothesis,' conclude the researchers.
The researchers drew on 1893 early teen smokers from two large, nationally representative cohort studies in the UK and USA:  the UK Millennium Cohort Study (1090); and the US Population Assessment of Tobacco and Health (PATH) Study (803).
Participants in these studies were regularly surveyed about their use of vapes and how often they smoked conventional cigarettes up to the age of 17.
Among the UK early teen smokers, 57% said they also vaped. The equivalent figure for the US early teen smokers was 58%.
By their late teens, those who had concurrently vaped while smoking in their early teens were more likely to continue smoking.
Among UK participants, 61% of early vapers were smoking in their late teens compared with 50% of non-vapers. The equivalent figures for the US participants were 42% and 24%.
The odds of continuing to smoke in their late teens among early teen concurrent vapers were 45% higher than they were for non-vapers in the US and 119% higher than they were for non-vapers in the UK.
And by their late teens, frequent smoking—defined as more than 6 cigarettes/week or at least 27/month—was almost twice as common among UK early vapers (37%) as it was among non-vapers (23%).
Similarly, frequent smoking was nearly 3 times as common among US early teen vapers (20%) than it was among non-vapers (7%).
Overall, the odds of frequent smoking versus not smoking in their late teens were twice as high among the early concurrent vapers than they were among those who hadn't vaped in their early teens in the UK.
Source: NewsMedical
https://www.news-medical.net/news/20230419/Early-teen-vapers-may-be-at-higher-risk-of-persistent-and-heavier-smoking-later-in-adolescence.aspx