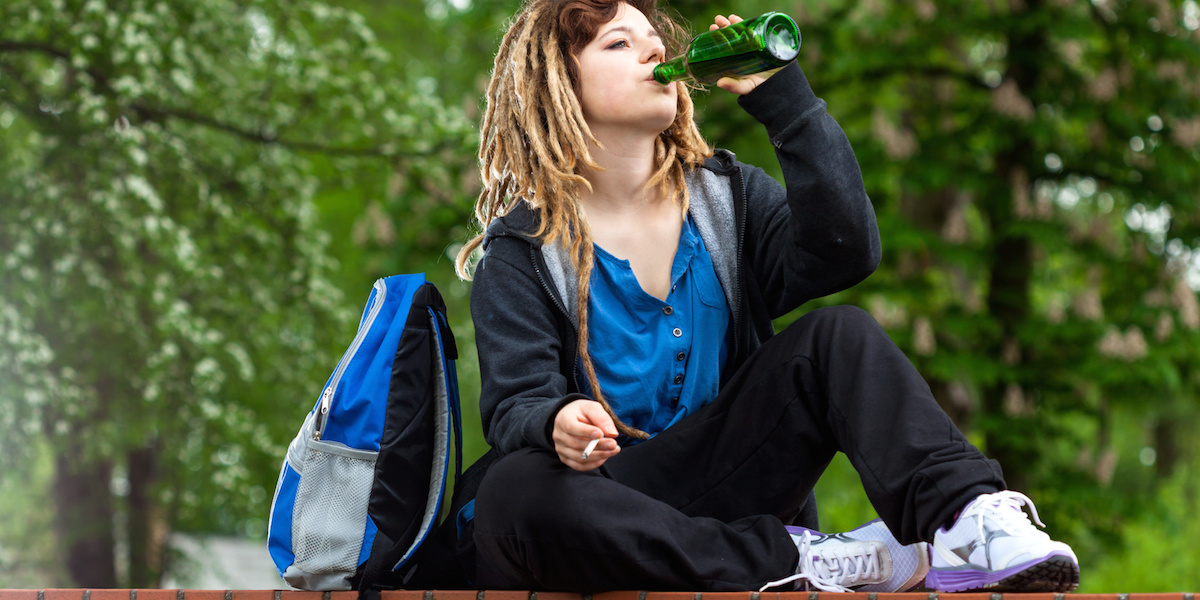 The following is excerpted from an online article posted by MedicalXpress.
Adolescents who show signs of alcohol dependence are more likely to develop depression by their mid-20s, according to a new study led by UCL (University College London) and University of Bristol researchers.
Drinking large amounts of alcohol regularly but with no signs of dependency did not predict depression risk, according to the findings published in The Lancet Psychiatry.
The study involved 3,902 people who are part of the Children of the 90s birth cohort study (Avon Longitudinal Study of Parents and Children—ALSPAC).
The researchers found that people who appeared to be dependent on alcohol at age 18 (or at any age from 17 to 22) were more likely than their peers to have depression at age 24. Those with a score of zero on the alcohol dependence scale at age 18 face an 11% probability of depression by age 24, compared to 15% for those with a score of one on the scale (an increase from zero to one on the alcohol dependency scale represents a 28% increase in the probability of not being able to stop drinking once started and a 33% increase in the probability of failing to do what was normally expected of you).
Co-lead author Dr. Gemma Lewis (UCL Psychiatry) said, "By using a large, longitudinal dataset, we have found evidence that problematic drinking patterns in late adolescence may increase the risk of developing depression years later."
"Problematic drinking patterns could be a warning sign of future mental health problems, so helping young people to avoid problematic alcohol use could have long-term benefits to their mental health."
Source: MedicalXpress
https://medicalxpress.com/news/2023-06-alcohol-adolescence-consumption-linked-depression.html