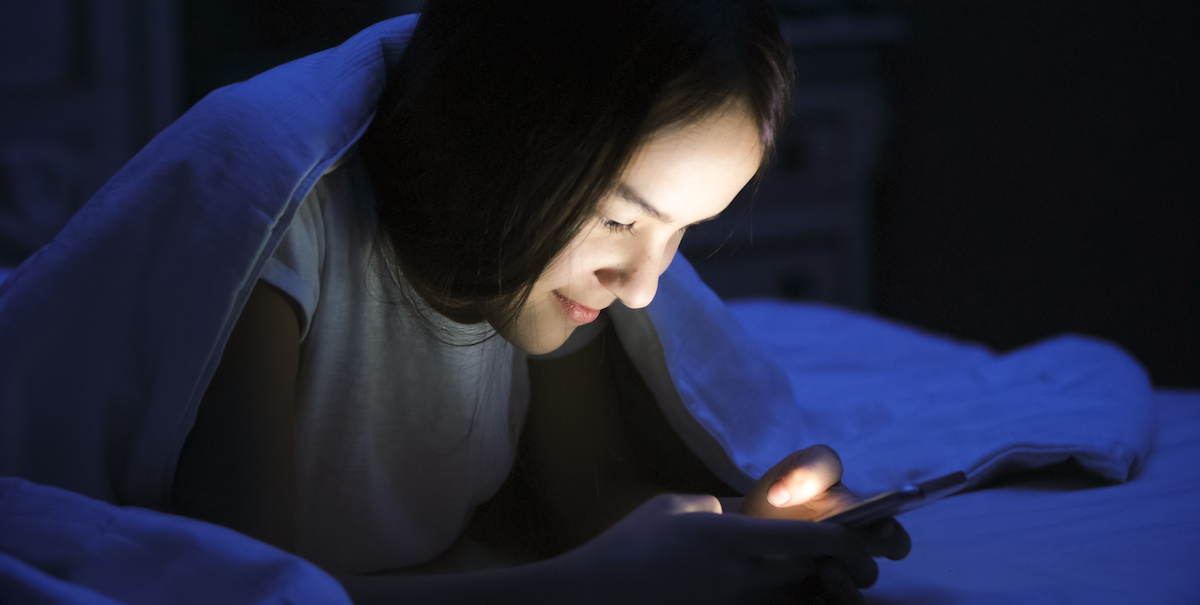 Sure, your teen wants to stay connected to friends and peers using social media. That's a given. But research is telling us that using social media after bedtime and in your teen's bedroom are neither the right time nor place. In fact, these are just plain lousy for your kid's well being.
Over recent years, as research on teens and technology has advanced, it has been revealed that when teens take their technology devices to bed with them, some unhealthy things happen. Primarily, they get less sleep. Teens are already notorious for being sleep deprived, and tech in the bedroom has only made the situation worse.
"One of the biggest culprits for inadequate and disturbed sleep is technology,' said psychologist Jennifer Vriend, lead author of a study published in the Journal of Pediatric Psychology. "Many teenagers sleep with their phones and they are awakened regularly by it ringing or vibrating throughout the night when they get a text, email or Facebook message," she said.
And a recent poll of more than 1,000 parents with at least one child between 13 and 18 years old, found that most parents agree (56%) that electronics, particularly cellphones and social media, were robbing their teenagers of sleep.
An additional consequence of a teen's lack of sleep is that they are more likely to perform worse academically. A study published in the Journal of Adolescent Health found that teens who go to bed late had a worse cumulative grade point average (GPA) at high school graduation and more emotional distress in the college years and beyond than teens who go to bed earlier.
Parents cannot force their kids to sleep. But aiding and abetting kids to sleep less by allowing them to use social media after bedtime is a sure prescription for creating problems.
One last note: research also shows the same issues are created when allowing televisions, computers, gaming consoles and devices in teen bedrooms.