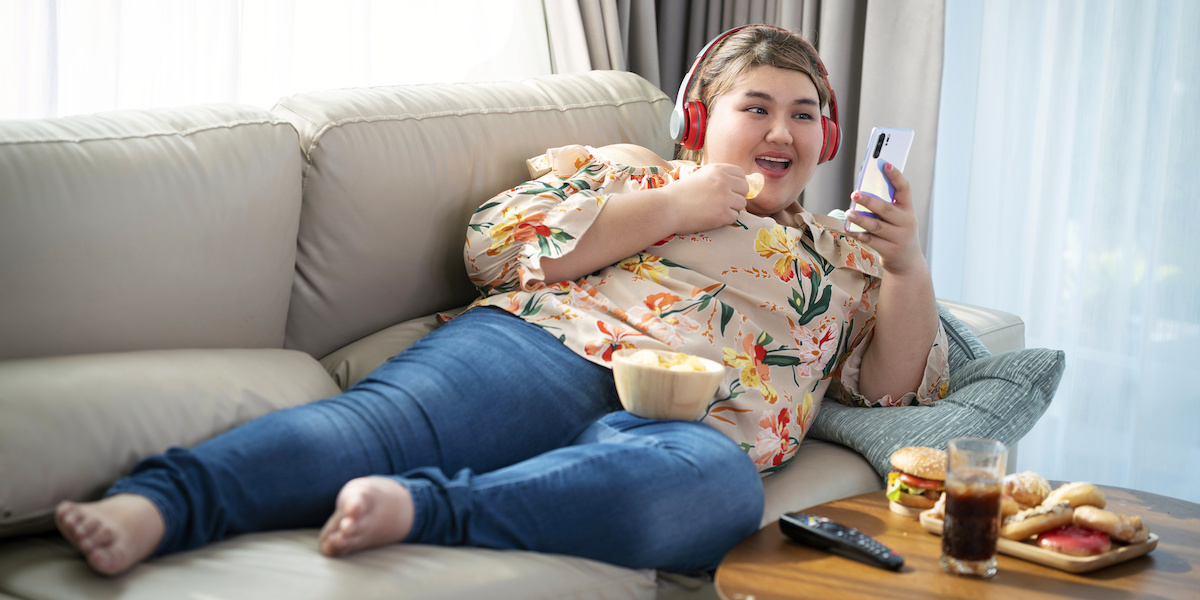 The following is excerpted from an online article posted by StudyFinds.
Unhealthy lifestyles — or being a "couch potato" — can lead to health problems at any age. However, a new study finds children as young as six could develop high blood pressure because of this inactivity.
According to researchers, overweight youngsters are spending too much time on their sofas and not enough in the park playing sports or just staying active. They add that parents are often to blame, as obesity can run in families. Instead, study authors say children need to get outside together to shed those excess pounds at an early age.
"Parents are significant agents of change in the promotion of children's health behaviors," says first author Professor Giovanni de Simone of the University of Naples Federico II in a media release.
Inactivity, eating too many sugary and salty foods, and excess weight account for nine in 10 cases of high blood pressure in children and teens. The international team's findings were based on six to 16-year-olds with hypertension across Europe.
"Parents should monitor the amount of time their children spend watching TV or using smartphones and suggest active alternatives," says Prof. de Simone.
Writing in the European Heart Journal, the study authors suggest a "health-promoting reward system."
"Ideal incentives are those that increase social support and reinforce the value of targeted behaviors, such as a family bike ride or a walk with friends," Prof. de Simone adds.
Childhood hypertension is becoming more common due to the obesity epidemic. Fewer than two percent of normal-weight children are hypertensive, compared to five and 15 percent of overweight and obese children, respectively.
"The rise in childhood hypertension is of great concern as it is associated with persistence of hypertension and other cardiovascular problems during adulthood."
Source: StudyFinds
https://www.studyfinds.org/kids-high-blood-pressure-age-6/