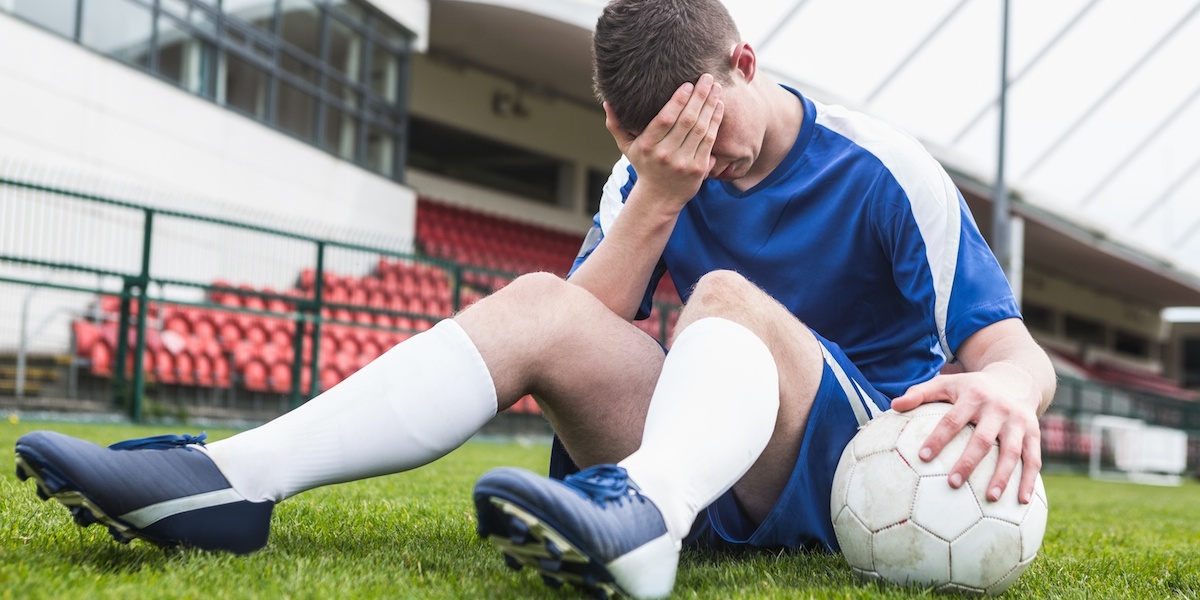 In recent years there has been a considerable focus on the dangers and consequences of concussions, particularly those associated with athletics. While much of the spotlight has fallen on professional sports and athletes, ongoing research continues to reveal more information about teens and concussions.
A review of HomeWord's Culture Blog posts from the past year alone (2021-2022) has revealed these new findings:
• There was a significant increase in the number of high school-age female patients presenting to ER departments for sports-related concussions between 2000 and 2019. (Read the post here.)
• College athletes who suffer a concussion may take as long as a month to recover, not the two weeks considered normal. (Read the post here.)
• Contrary to long-held wisdom, teen athletes recover from concussions sooner if they do light aerobic exercise rather than resting in a dark room, new research suggests. (Read the post here.)
• For children and youth aged 10 to 18, resuming non-contact physical activity 72 hours after a concussion is safe and may also reduce symptoms and the risk of delayed recovery. (Read the post here.)
• Kids who've suffered a concussion are at heightened risk of mental health issues in the aftermath. (Read the post here.)
• One in four children who have been discharged from the emergency room after a mild head injury is misdiagnosed and continue to suffer from persistent post-concussion syndrome for many years. (Read the post here.)
• Up to eight years later, people who had experienced a mild concussion reported more ongoing symptoms, depression, and problems with work than those who never had one. (Read the post here.)
And here are some of the findings from previous research about teens and concussions:
• Concussions are the most common injury among teen athletes.
• Teenage brains are particularly vulnerable to concussions.
• Teen athletes may hesitate to report concussion symptoms.
• Teen concussions increase risk for depression.
• Teenage concussions can produce negative effects on academic performance.
• Teenage concussions can result in persistent attention and memory problems for up to a year.
• Kids with a history of previous concussions take longer to recover.
• Second concussions can be devastating to teens.
What Can Parents Do to Minimize the Dangers of Teen Concussions?
• Parents should become familiar with the signs and symptoms of concussions (Google these!).
• If your teenager has suffered a concussion, seek medical attention right away.
• If your teenager has had a recent concussion, take the initiative to ensure that he/she takes the needed time to heal. Consult with your health provider and follow instructions for your teen's recovery. Limiting exercise and activities that require concentration is typically part of the recovery process.
• Consult with school officials to develop an appropriate plan before your teenager returns to school.
• Consult with coaches to develop an appropriate timetable for your teen's safe and healthy reentry back into the sport.
• If the sport in which your teenager suffered a concussion is particularly prone to multiple concussions, by all means, consider whether or not your teen should continue participating in the sport. Investigate the current state of available protective measures and the concussion protocols taken by coaches and team staff. Reevaluate the risks and rewards of participation. Be sure to include your teen in this process.
• Have a conversation with your teen about any previous concussion symptoms she or he may have had experienced in prior seasons or sports, and about the importance of reporting all concussion symptoms in the future.